All products are added to your cart.
Categories
OUR GUARENTEES
30 DAYS RETURN POLICY

POST NL PICKUP POINTS

QUICK DELIVERY

SHOWROOM IN AMSTERDAM
Zone3 Multi-Coloured Pull Buoy
Delivery time
Delivery within 1-2 working days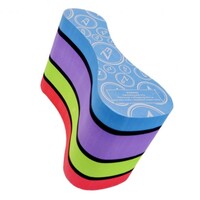 Related products
High5 Isogel (60ml) Energygel
IsoGel is a fresh tasting gel that has a consistency more like a sports drink. Unlike many other gels, you don't need to drink extra water when you need a fast convenient energy boost. Each sachet delivers 23g of carbohydrate energy.
PRO Pedal key Inbus (8mm)
Many pedals now have to be mounted with an Allen key. This 8 mm Allen key is extra long, making mounting and decentering very easy.
PRO Y-Sleutel Inbus 4,5,6 mm
<p><span>Met de Y-sleuttel inbus van PRO heb je de meest gebruikte inbussleutels in een handige tool. De tool heeft een Inbus van 4, 5 en 6 mm en dankzij de ergonomische vormgeving draai je de schroeven met gemak weer stevig vast.&nbsp;</span></p>
Casco SPEEDmask Transparent
These special Speedmasks for the SpeedsAiro and SpeedSter are also available separately. By having multiple visors you can choose the best fitting visor for the circumstances. These specially developed Speedmasks do not fog and therefore provide a good vi
Others also bought
Rudy Project Sterling (White - Stealth Mat)
Not only a guarantee for style, but also top performance. In fact, the excellent ventilation is particularly noticeable. It is ensured by 18 wide and well positioned ventilation openings that channel the flow of air into the helmet during the draining of
Pirelli P Zero Velo Black / Silver
Years of expertise in top-class racing have paid off: The P Zero™ bicycle sets a new standard for clincher tyres. Its heart - the patented Pirelli SmartNET Silica® - offers superior adhesion in dry and wet conditions, combined with unique puncture protect