All products are added to your cart.
Categories
OUR GUARENTEES
30 DAYS RETURN POLICY

POST NL PICKUP POINTS

QUICK DELIVERY

SHOWROOM IN AMSTERDAM
Zone3 Multi-Coloured Pull Buoy
Delivery time
Delivery within 1-2 working days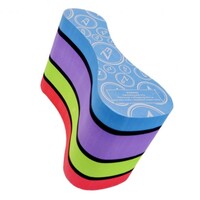 Related products
Powerbar Protein Plus 80% recovery drink (700gr)
Taking enough protein after a workout is of vital importance to allow the effects of the workout to be absorbed by the body. Proteins are the building blocks of the body and are very necessary in the first 30 minutes after the effort. This recovery drink
SIS Energy bar BOX (30 pieces)
Easy and affordable. Order directly a box of Science in Sports energy bars
Kask Koo Open Cube
The glasses of the Koo Open Cube have an open polycarbonate frame and easily removable Zeiss lenses with spectra of colors ideal for road and mountain biking.
SIS Go Caffeine Shot BOX (12x60ml) - 150mg Cafeine
The SiS GO Caffeine Shot Tropical is excellent if you can use a mental and physical boost during a training or important race.
Others also bought
Sportful Italia Jersey
Superb classic Italy cycling shirt. This cycling jersey has an optimal breathability due to the material used and a very good moisture regulation.
Born Recovery Relax (150ml)
Recovery Relax helps to restore overworked and tired muscles through the power of essential oils and herbs. The essential ingredients activate the blood circulation and contribute to a relaxed feeling.
Born Carbo Peptopro Energy (525gr) Grapefruit
Deze energiedrank is van de hoogste kwaliteit en bevat 6gram Peptopro per dosering. Peptopro is een mix van wetenschappelijk ontwikkelde peptides met een zeer effectieve en snelle werking waardoor spieren al kunnen herstellen tijdens de inspanning.
ROKA Women's Maverick Elite II
Performance meets value like never before in the all-new Maverick Elite II. With improved materials and liners in key places throughout the suit and an ever-more-dialed-in fit based on years of experience, we've taken the Maverick Elite II to a whole new