All products are added to your cart.
Categories
OUR GUARENTEES
30 DAYS RETURN POLICY

POST NL PICKUP POINTS

QUICK DELIVERY

SHOWROOM IN AMSTERDAM
Zone3 Multi-Coloured Pull Buoy
Delivery time
Delivery within 1-2 working days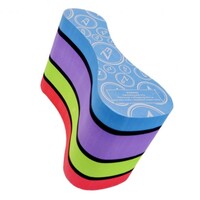 Related products
Wahoo ELEMNT MINI Bike Computer + RPM Speed
This is the entry-level model of the Wahoo range of bicycle computers. The Wahoo the ELEMNT MINI is the perfect sensor-based bike computer. The ELEMNT MINI gives you the precise speed, distance and time. You can also pair it with your smartphone for extra
Bliz Rider Black Rubber
The Bliz Active Eyewear Rider protects your eyes from UV rays. Furthermore, the glasses have extremely strong lenses that are 10 times stronger than plastic or normal glasses. This makes the eyes well protected.
Pirelli P Zero Velo TT Black / Red
With minimal rolling and air resistance values, the TT is the fastest and most aggressive member of the P Zero™bicycle family. The patented SmartNET Silica® compound offers superior grip, so you can drive this clincher faster and safer than any other time
Tunap Drive Cleaner (300ml)
Clean the chain and, despite this, have clean hands í_í_í± the brush does the work! Lubricating anew again and again over the old protective film; the chain and the cassette can wear much quicker.
Others also bought
ROKA Women's Elite Aero II Sleeveless Tri Suit
The one-piece women's sleeveless tri suit is designed to provide the optimal balance of aerodynamics, race day function, and premium comfort for triathlons of any duration, from sprint to full iron distance.
Zone 3 Neoprene Swimcap m. Strap
The perfect protection for open water swimming. The Zone3 keeps your ears and head warm while maintaining aerodynamics in the water.
Skins A400 Women's Tank Sporttop Zwart
De A400 Tank Top met ingebouwde ondersteuning, brede non-slip schouderbandjes en silicone gripper is zeer comfortabel en combineert een medium ondersteuning met een stijlvol racerback design. De compressie in de SKINS A400 Tank Top biedt ondersteuning en