All products are added to your cart.
Add to cart
Zone3 Multi-Coloured Kick Board
Blue/Red/Purple/Green
Categories
OUR GUARENTEES
30 DAYS RETURN POLICY

POST NL PICKUP POINTS

QUICK DELIVERY

SHOWROOM IN AMSTERDAM
Zone3 Multi-Coloured Kick Board
Delivery time
Beschikbaar bij leverancier: 4-7 werkdagen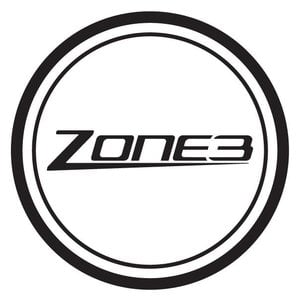 Sale
Related products
Nathan SuperSonic 3 Sportarmband
Alles wat je verwacht van een smartphone draagtasje met al het comfort die je nodig hebt. Gestroomlijnd ontwerp voor comfort en voor minder wrijving tijdens het lopen. Gezekerd af te sluiten met een waterdichte toplaag voor de bescherming van uw telefoon
Compressport 3D Zweetband Oranje
Ergonomische polsband met 3D Dots Tech SWEATDOTS. Een echte vochtabsorbeerder die het zweet direct doet opdrogen en het u mogelijk maakt uw transpiratie met de achterkant van uw hand van uw gezicht te vegen. De Dots nemen geen vocht op en de lucht die ert
Powerbar Electrolyte Tabs (10 tabs)
The Powerbar Electrolytes Tabs are the ideal tablets that you dissolve to a (practically) zero calorie sports drink that provides the body with the 5 most important electrolytes in the same proportion as is lost through sweating. 'In a tube there are 10 t
Others also bought
EVOC Travel bag fietskoffer (rood)
De Evoc Travel Bag is een schitterende en handige fietstas voor het vervoeren van uw fiets in het vliegtuig, auto of trein! Om jouw fiets goed te vervoeren moet je alleen de pedalen, stuur en wielen demonteren. Ook fietsen met 29 inch wielen zijn geschikt
Dare2Tri Mach2 Kids
This children's wetsuit is ideal for sporty triathlon tigers who want to give it their all. It fits well, it is easy to wear (and to take off) and it contributes to an improved swimming position.
Casco SpeedAiro RS Black - Red (vautron visor)
The SpeedAiro is an aerodynamic and cool helmet. With its double layers the helmet provides aerodynamic benefits, the air is ideally drained backwards between both layers. This reduces the air resistance of the cyclist or skater and speed is gained. In ad
Sportful Tour W Short
Sportful designed these short cycling shorts to comfortably finish the longer trips of 100+ kilometers. The fabrics provide excellent support for the muscles and the 2L Squared substance on the body actively removes moisture from the skin.