All products are added to your cart.
Categories
OUR GUARENTEES
30 DAYS RETURN POLICY

POST NL PICKUP POINTS

QUICK DELIVERY

SHOWROOM IN AMSTERDAM
Zone3 Hand Paddles
Delivery time
Delivery within 1-2 working days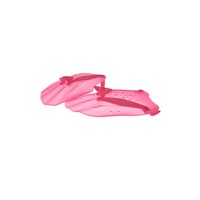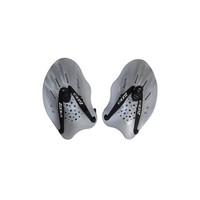 Related products
Elite Bottle Buta Triathlon Drink System (750ml)
This aerodynamic kit consists of a bottle and bottle cage. The holder is attached to the extensions of your aerofiets with four loops and holds the BPA-free bottle firmly. The drinking tube can be easily cut to size.
Guee Silicone Handlebar Tape (3.0mm) Road bike
Made of 100% silicone. The tape is ultra-soft, durable, environmentally friendly and can be reattached without leaving glue behind.
ROKA Women's SIM Pro II Swim buoyancy short
The SIM is the first practical triathlon and swim training tool to mimic the body position and experience of a wetsuit swim by lifting you up — without overheating from wearing a wetsuit
Others also bought
PRO Toolbiddle
The Pro Gereedschapsbidon 500ml is a handy bottle for storing eg an inner tube and / or small tools!
PRO Toolbiddle
The Pro Gereedschapsbidon 500ml is a handy bottle for storin...
Hammer Nutrition Endorolytes - 4 caps
Cramps is the last warning signal from your body to indicate that you are in danger of being emptied in an electrolytic way. With Endurolytes you are assured that you will receive all the right minerals, exactly in the right balance.
Clifbar Energy bar (68gram)
Clif Bar is a great tasting energy bar made with a blend of organic oatmeal and healthy ingredients for long-lasting energy. Clif Bar is the original energy bar made with a nutritious mix of 70% organic ingredients.
PowerBar Recovery Drink (1200gr)
The Powerbar recovery drink can be used for quick recovery after a training or competition, so that your body can again deliver at least as much capacity. A good recovery is done by supplementing the carbohydrates, electrolytes and intake of proteins. Pro
Tags