All products are added to your cart.
Add to cart
Zone3 Stealth Bundel - Limited Edition
Zone3 Stealth zwembundel - Limited Edition
Categories
OUR GUARENTEES
30 DAYS RETURN POLICY

POST NL PICKUP POINTS

QUICK DELIVERY

SHOWROOM IN AMSTERDAM
Zone3 Stealth Bundel - Limited Edition
Delivery time
Delivery within 1-2 working days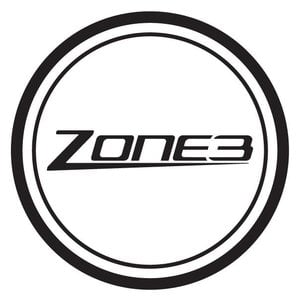 Sale
Related products
Aloha White Bike Classic Cyclingsocks
Ultra-light unisex cycling sock with a low compression fit. They are designed to offer a perfect fit, maximum breathability and great comfort.
Castelli CA Free Speed ​​W Race Jersey
The Castelli Speed ​​Triathlon Women's Raceshirt has been developed for the entire triathlon. Many of the triathletes do not want to do any more competitions without a shirt with short sleeves.
Trivio Bicycle Bell Road Bike
With the Trivio Easyfit bell everyone will hear you coming from far away. This lightweight bell with loud sound guarantees your safety during every bike ride.
Hammer Fully Charged - 24 sticks
The Hammer Fully Charged is a pre-workout powder that contains an impressive mix of ingredients that give you performance-enhancing benefits.
Others also bought
Shimano 105 PD-R540 SPD-SL Race pedals
These Shimano 105 bike pedals have a large surface for maximum power transmission on the pedals. These pedals include the yellow shoe plates included. These cleats have 6 degrees of play.
Zoggs Tri Vision Mask
Swimming mask is Ideal for open water swimming, with a panoramic view of 180 degrees.
Hammer Nutrition Endorolytes - 120 caps
Cramps is the last warning signal from your body to indicate that you are in danger of being emptied in an electrolytic way. With Endurolytes you are assured that you will receive all the right minerals, exactly in the right balance.
SIS Isotonic Gel Test Kit
Receive every SIS Isotonic Gel 1 flavor. You will receive a total of 5 flavors. SIS Go Isotonic Gel is a unique ready-to-use isotonic gel formula that provides more energy and better moisture absorption. The handy SIS Go Isotonic Gel sachet of 60 ml conta
Tags