All products are added to your cart.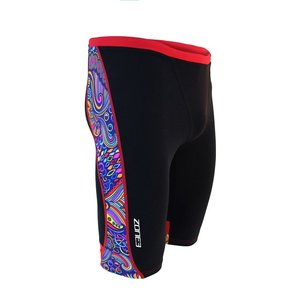 Add to cart
Zone3 Jammers Zwembroek Brazilian style
Size: 28
Categories
OUR GUARENTEES
30 DAYS RETURN POLICY

POST NL PICKUP POINTS

QUICK DELIVERY

SHOWROOM IN AMSTERDAM
Zone3 Jammers Zwembroek Brazilian style
Delivery time
Delivery within 1-2 working days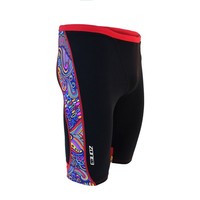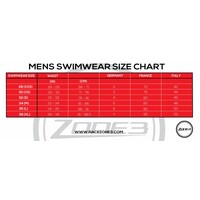 Related products
Clifbar Energy bar (68gram)
Clif Bar is a great tasting energy bar made with a blend of organic oatmeal and healthy ingredients for long-lasting energy. Clif Bar is the original energy bar made with a nutritious mix of 70% organic ingredients.
Zone3 Aspire wetsuit (men)
The best-selling wetsuit from Zone3 since the famous 10/10 review in the magazine 220 Triathlon. Excellent wetsuit for both beginning and advanced swimmers and triathletes.
ASW Swimming Buoy - Safety bouy
Handy safety buoy for swimming in open water. Content is 28 liters and big enough to take personal items dry. Be visible in the water !!
Zone3 Vapour Swim goggles with Revo lens
The Zone3 Vapor Revo goggles are made of the softest possible silicone, so that it perfectly follows all contours of the face and connects well.
Others also bought
ROKA Men's Viper X Swimskin
The Viper X is they next generation swimskin and the best ROKA has made. Improvements include integrated thermobonded "X" taping on the interior to provide strategic support, enhanced connection and power without restricting breathing or adding any drag t
Watteam Powerbeat Power Meter - Dual
With Powerbeat you can do it all. The 'do it yourself' kit puts an end to factory installation and calibration. The Powerbeat is equipped with two mechanical sensors and intelligent processing units, which, when connected to the cranks, deliver real (no e
High5 Isogel (60ml) Energygel
IsoGel is a fresh tasting gel that has a consistency more like a sports drink. Unlike many other gels, you don't need to drink extra water when you need a fast convenient energy boost. Each sachet delivers 23g of carbohydrate energy.
Wahoo ELEMNT BOLT GPS Cycle Computer / Bicycle Navigation
The ELEMNT BOLT is undoubtedly the most aerodynamic cycling computer on the market and has a sleek design. Convenient and clear to use function and control via the app!