All products are added to your cart.
Categories
OUR GUARENTEES
30 DAYS RETURN POLICY

POST NL PICKUP POINTS

QUICK DELIVERY

SHOWROOM IN AMSTERDAM
Wahoo Kickr Climb
Delivery time
Pre-order. Levertijd op navraag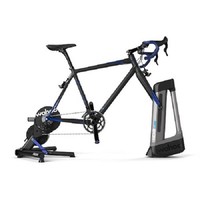 Related products
BYE Sports drink DEAL
Delicious combination of the two BYE Sports drinks. The Isotonic sports drink to quench the thirst and the Endurance Booster to keep up with the long training hours.
Sportful Hot Pack 5 Vest
With a great mix between breathability, water-repellent character and good wind protection, the Hot Pack 5 has found the ideal mix and continues to set the standard for compact overall wind and rain protection. With 79 grams you stick it away as the sun b
Hammer Fully Charged - 30 servings
The Hammer Fully Charged is a pre-workout powder that contains an impressive mix of ingredients that give you performance-enhancing benefits.
High5 4:1 EnergySource (1,6kg) Sportdrank
EnergySource 4:1 is een wetenschappelijk uitgebalanceerde energie sportdrank met de samenstelling van 4 eenheden koolhydraten en 1 eenheid eiwitten. Deze is uiterst geschikt voor tijdens een training of een lange wedstrijd.
Others also bought
Castelli Toe Thingy Cover
Ideal if it is too hot for a shoe, but still so cold that your toes get cold because of the wind. Because your foot is not completely closed, you retain the breathability of your shoe.
Casco SPEEDster TC Plus White/Blue Timetrial helmet
Stylish visor helmet with patented air guidance, adaptive aerodynamics and the Casco Disk Fit Vario adjustment system.
Born Final Liquid Energy Drink (90ml) Lemon
Vloeibare energie van glucosestroop met caffeine en magnesium. Snelle opname tijdens de finale voor een extra energiestoot!
Tags