All products are added to your cart.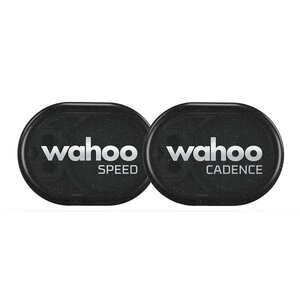 Add to cart
Wahoo RPM Speed & Cadence Bundle
Wahoo RPM Speed & Cadence Bundle
Categories
usp sidebar title
30 DAGEN RETOUR RECHT

POST NL PICKUP POINTS

SNELLE LEVERING

SHOWROOM IN AMSTERDAM
Related products
Clifbar Energy Block (34gr)
Clif Bar energy block is an easy chewable gel block and easy to take while cycling and even while running.
High5 ZERO Hydration Electrolyte Beverage (20 tabs)
The High 5 Zero Active Hydration Drink is the electrolytic sports drink that contains no calories. Only 1.4 kcal per 100ml. This sports drink is ideal if you want to absorb moisture without the intake of calories.In a tube is 20 tabs of 4 gr.
SIS Go Isotonic Energiegel Sixpack (6x60ml)
SIS Go Isotonic Gel is isotone gel-formule die zorgt voor meer energie en betere vochtopname. Geen zoete smaak en geen water nodig voor inname. Zeer populaire gel die bij veel sporters goed op de maag valt.
Others also bought
Powerbar C2Max Energy Bar (55gr)
The natural variant on the Powerbar C2Max Energize Bar. Just like the Powerbar energy bar, it gives maximum energy quickly, but thanks to the new recipe it is more natural and extra easy to eat.
Compressport ON/OFF Multisport ondershirt korte mouwen Wit
Het mouwloze ON/OFF multisport shirt van Compressport is een ondershirt met interactief ON/OFF materiaal dat de ventilatie reguleert afhankelijk van de intensiteit van je ademhaling en/of inspanning.Íí_
Bliz Tracker Pink White
De Bliz Active Eyewear beschemt jouw ogen tegen UV zonnestralen. Verder beschikt de bril over extreem sterke lenzen die 10x sterker zijn dan plastic of normale glazen. Hierdoor zijn de ogen goed beschermd. Ook zitten de brillen perfect doordat de neus-pad
Osmo Recovery drink for women (385gr)
Recovery drink especially for women. The recovery function of women is strongly influenced by the menstrual cycle. Recovery is crucial for women because progesterone and estrogen inhibit muscle repair and glycogen restoration. Osmo Acute Recovery for Wome
Tags