All products are added to your cart.
Categories
OUR GUARENTEES
30 DAYS RETURN POLICY

POST NL PICKUP POINTS

QUICK DELIVERY

SHOWROOM IN AMSTERDAM
Wahoo ELEMNT Stem Mount
Delivery time
On stock at supplier: 3-5 workingdays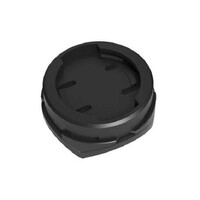 Related products
Bliz Sprint sports glasses
Technically advanced sports glasses with a stylish design, superior flexibility and a versatility that makes Sprint a winner whatever sport or challenge.
Tacx Reinigingsborstel T4590
Prettige borstel om de fiets op lastige plaatsen schoon te maken zoalsξin de buurt van de derailleurs en cassette. Deze zijn altijd lastig schoon te maken, zeker als er bladeren of modder tussen zit.
Zone3 Activate Trisuit Women (Black / Wine Red)
This triathlon suit is ideal for the novice triathlete. The Activate trisuit has the zipper on the front and a protection on the inside of the zipper so that it can not irritate the skin.
Others also bought
Muc-Off Dry Lube (400ml) Chain oil
Muc-Off Dry Lube is a deep penetrating, long-lasting PTFE chain lubricant. It is designed to withstand extreme conditions, where other normal lubricants would be destroyed.
Prologo Zero Tri PAS / T-IROX rails / 136mm
The Zero TRI PAS saddle is designed by Prologo especially for the use in triathlon. The flat shape is suitable for medium-short distances. The big cut-out extends the entire length of the saddle relieving the peak of pressure in the perinereal area and it
Zoot Ladies Tri Ltd Trisuit
This trisuit has a 30.5 cm long Cam Lock zipper that has a soft fabric on the inside for extra comfort. The excellent connecting trisuit has two storage compartments on the back and is made of comfortable, durable and moisture-regulating material.
Born Bite Size (30gr) Energiereep
Voor de aanvulling van de benodigde koolhydraten om een inspanning zonder problemen te kunnen voltooien. Met een heerlijke smaak van bessen.
Tags