All products are added to your cart.
Categories
OUR GUARENTEES
30 DAYS RETURN POLICY

POST NL PICKUP POINTS

QUICK DELIVERY

SHOWROOM IN AMSTERDAM
Wahoo ELEMNT Road Mount
Delivery time
On stock at supplier: 3-5 workingdays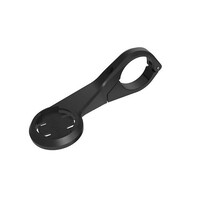 Related products
Maxim Bidon (1000ml) Blauw
Bidon van 1000ml van het merk Maxim. Geschikt voor toertochten en lange trainingen. Ligt prettig in de hand.
Trivio Gereedschapskoffer Starter 18-delig
Herstel vanaf nu zelf uw fiets. Deze starter toolbox bevat alle gereedschappen om basis reparaties uit te voeren. Deze zijn vervaardigd uit gehard staal en bieden een zeer interessante prijs/kwaliteit verhouding.
Hammer Nutrition Premium Insurance Caps (120caps)
Gives energy quickly when you need it: during interval training or speed training, just before a huge climb or an attack, or during heavy events that last a whole day.
Compressport Visorcap Wit/Groen
De zonneklep biedt niet alleen de broodnodige schaduw, maar absorbeert ook nog eens zweet en houdt daarmee de ogen schoon en het zicht helder.
Others also bought
SIS Electrolyte (40gr) Thirst quencher
SIS Go Electrolyte thirst quencher provides quick hydration, continuous energy and immediately replenishes what you are sweating. Handy take-away sachet of 40gr.
Tags