All products are added to your cart.
Categories
OUR GUARENTEES
30 DAYS RETURN POLICY

POST NL PICKUP POINTS

QUICK DELIVERY

SHOWROOM IN AMSTERDAM
Trivio Sadelbag Elite Foaming with straps
Delivery time
On stock at supplier: 1-3 workingdays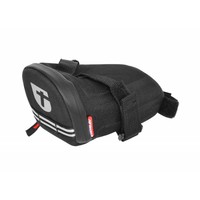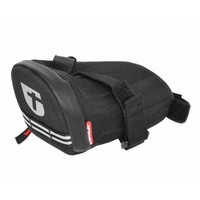 Related products
Trivio Vento Cycling glasses + 2 extra lenses
The Trivio Vento cycling and triathlon glasses offer optimum protection, a tight racing look and a comfortable fit at a very competitive price. Includes 3 lenses for each type of weather.
Powerbar Isoactive (1320gr) Thirst Quencher
The Powerbar Isoactive is a refreshing thirst quencher for every type of athlete and ideal for everyday training and competitions with a lower intensity. Regardless of the type of sport, the Powerbar Isoactive replenishes enough energy (29gr carbohydrates
ASW Swimming Buoy - Safety bouy
Handy safety buoy for swimming in open water. Content is 28 liters and big enough to take personal items dry. Be visible in the water !!
High5 2: 1 Energy Source (2.2kg) Sports drink
H5 Energy Source is a sports drink with a high concentration of multiple carbohydrates, which contribute to the provision of maximum energy. Due to the unique 2: 1 formula this drink exists, in addition to Maltodextrin also from Fructose.
Others also bought
PRO Saddlebag (with strap)
The Pro Strap saddle bag series is attached with straps on the saddle rails and on the seat post, which makes the bag very stable. These high-quality saddle bags look fantastic and are very compact.
Rent Wetsuit Men
Rent your wetsuit for your triathlon or swimming event here. For 40 euros you have a wetsuit that you can use during your triathlon. We also ask you to pay a deposit of 100, - (total: 140, -).
Rent Wetsuit Men
Rent your wetsuit for your triathlon or swimming event here....
BYE! Endurance Booster Sports Drink (1kg) Tropicana
The BYE! Endurance Booster Sports Drink is ideal for fanatical athletes who want to bring their energy supplies and moisture balance back to normal during intensive efforts of two hours or longer.
Guee Road bike rear light Aero-XE
Suitable for normal saddle tubes and also aero saddle tubes. The Guee Aero-XE is easy to assemble without tools. The lamp is fully charged in 2.5 via a Micro-USB cable.