All products are added to your cart.
Categories
OUR GUARENTEES
30 DAYS RETURN POLICY

POST NL PICKUP POINTS

QUICK DELIVERY

SHOWROOM IN AMSTERDAM
Trivio Chain Catcher
Delivery time
Beschikbaar bij leverancier: 4-7 werkdagen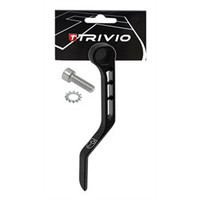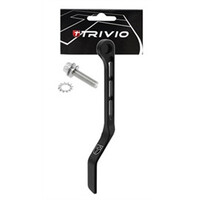 Related products
Arena Fast Mesh swimming bag
Strong nylon mesh bag that can be used both as a backpack and as an extra bag in the training bag. Provides space for all swimmingaccessiores.
ROKA Women's SIM Pro II Swim buoyancy short
The SIM is the first practical triathlon and swim training tool to mimic the body position and experience of a wetsuit swim by lifting you up — without overheating from wearing a wetsuit
High5 Isogel (60ml) Energygel
IsoGel is a fresh tasting gel that has a consistency more like a sports drink. Unlike many other gels, you don't need to drink extra water when you need a fast convenient energy boost. Each sachet delivers 23g of carbohydrate energy.
Wahoo KICKR Power Trainer Indoor bike
The very latest Wahoo KICKR Power Trainer brings your indoor bike experience and training results to a higher level. The trainer is with his 61db namely the quietest direct drive trainer with flywheel on the market. Due to its weight of 21 kg and adjustab
Others also bought
Wahoo ELEMNT BOLT GPS Cycle Computer / Bicycle Navigation - Bundle
The ELEMNT BOLT is undoubtedly the most aerodynamic cycling computer on the market and has a sleek design. Convenient and clear to use function and control via the app!
Born Protein Peptopro Recovery (440gr)
BORN PROTEIN is a recovery drink of the highest quality available and contains 12 grams peptopro'Πper dose. Peptopro'Πis a mix of scientifically developed peptides (small pieces of protein) with a very effective effect and rapid absorption.
Powerbar Ridebar Energy Bar (65gr)
For long-term energy and support for muscle building and recovery through high-quality milk proteins. With a special carbohydrate mix for long-lasting energy during recreational sports.
Tags