Sale
BYE! Endurance Energy bar (40gr)
The BYE! Endurance Bar is made with oatmeal flakes as base, this combined with real fruit with added chia seeds, Quinoa & wheat germ. These ingredients make it possible for one to release energy.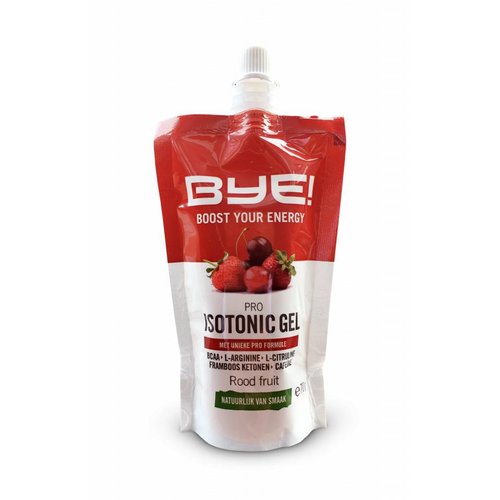 BYE PRO Isotonic Energiegel (70 grams)
Thanks to the unique Pro formula, the gel is one of the most powerful gels at the moment. It is easy to drink and use without adding extra water or isotonnic sports drink by adding extra water. The gel has been extensively tested by the riders of Roompot
Sale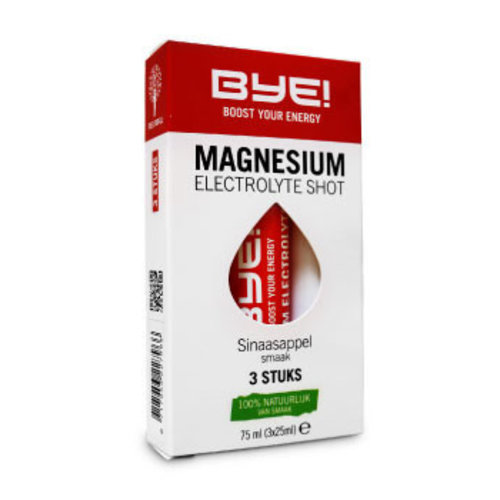 BYE! Electrolyte Magnesium Shot (3x)
BYE! Magnesium Electrolyte shot is a dietary supplement specially formulated for athletes with the aim to prevent muscle cramps during training & during competitions. The liquid contains a composition from various ingredients to support maximum performanc
Sale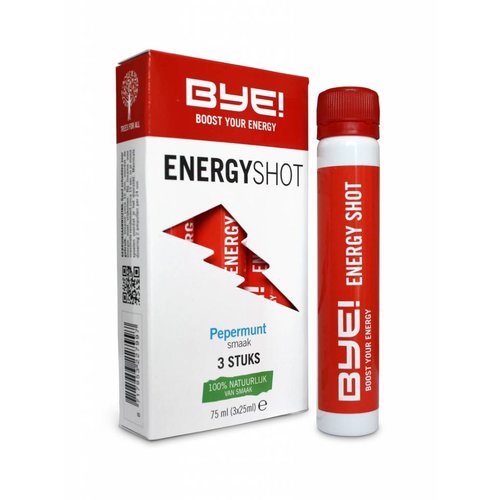 BYE Energy shot (3 pieces)
The Energy shot is a functional shot that is made to boost your energy level. The shot contributes to fitness and promotes energy metabolism. In addition, the shot contains fresh natural peppermint extract, which gives a fresh taste in the mouth.
FREE SHIPMENT ABOVE €50 (NL) and €65 (BE)
GREAT KNOWLEDGE AND SERVICE
PRESENT AT LARGE NUMBER OF EVENTS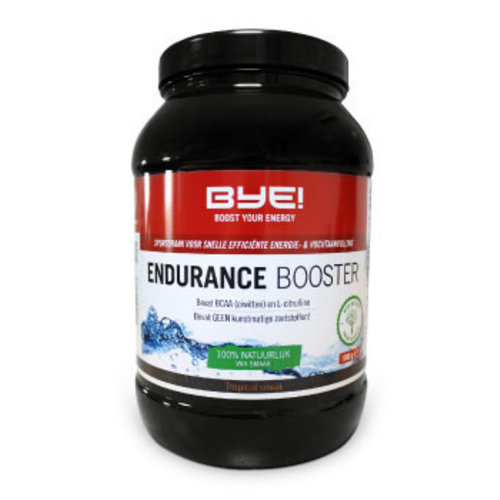 BYE! Endurance Booster Sports Drink (1kg) Tropicana
The BYE! Endurance Booster Sports Drink is ideal for fanatical athletes who want to bring their energy supplies and moisture balance back to normal during intensive efforts of two hours or longer.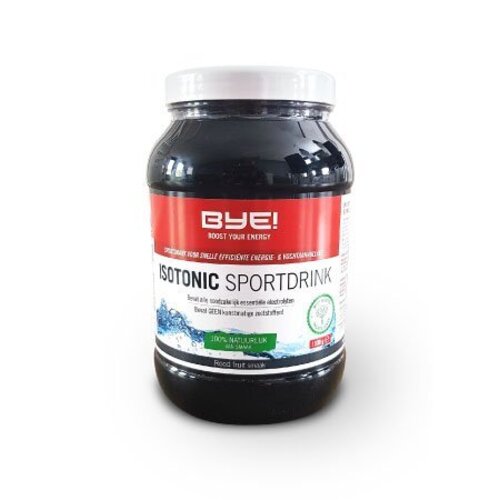 BYE! Thirst quencher (1kg) Red fruit
During a sporting exercise, you will lose moisture and minerals in addition to carbohydrates. This influences your performance: a loss of moisture of 2% of your body weight results in a performance reduction of no less than 10%. Supplementation of mineral