All products are added to your cart.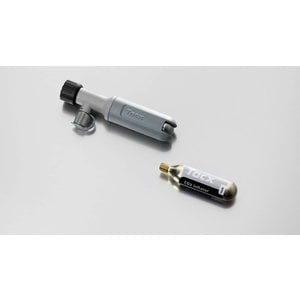 Add to cart
Tacx CO2 Inflator T4630 pomp
Tacx CO2 Inflator T4630 pomp
Categories
OUR GUARENTEES
30 DAYS RETURN POLICY

POST NL PICKUP POINTS

QUICK DELIVERY

SHOWROOM IN AMSTERDAM
Tacx CO2 Inflator T4630 pomp
Delivery time
Delivery within 1-2 working days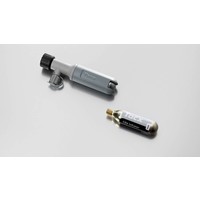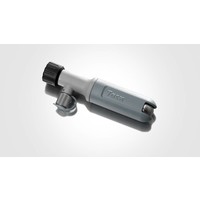 Related products
SIS Go Energiegel + Cafeine - 60ml
GO + Caffeine is a ready-to-use fast-absorbing energy gel with the same unique properties as the GO Gel, but with the addition of caffeine and anti-oxidants for the ultimate energy boost. Recommended for long tours or if you need a mental boost.
SIS Go Isotonic Energy Gel (60ml)
SIS Go Isotonic energy gel is isotonic gel formula that provides more energy and better moisture absorption. No sweet taste and no water needed for intake. Very popular gel that falls well on the stomach with many athletes.
Others also bought
Clifbar Energy bar - 68 grams - BOX (12 pieces)
Clif Bar is a great tasting energy bar made with a blend of organic oatmeal and healthy ingredients for long-lasting energy. Clif Bar is the original energy bar made with a nutritious mix of 70% organic ingredients.
Zone3 Vision wetsuit (men)
The Zone3 Vision wetsuit men is equipped with Full Speed ​​Flo coating, this lowers resistance and increases speed. All panels of this suit have a high stretch capacity, making the Vision a very comfortable wetsuit.
Born Awake Shower (200ml)
BORN Awake Shower geeft een extreem fris gevoel en is ideaal voor een verkwikkende ochtenddouche of als ontspanning na een actieve inspanning. Bevat Eucalyptus en Mentol.
KT Tape PRO Sonic Red 5m Precut
High-quality 100% syntetic water-resistant sports tape in single packs. Easy to carry in your sports bag or on a trip. Roll of 5 meters, precut. It does not irritate the skin so it can also be worn considerably longer (7+ days) under extreme conditions.
Tags