All products are added to your cart.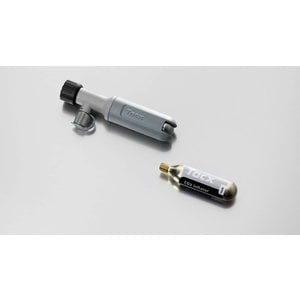 Add to cart
Tacx CO2 Inflator T4630 pomp
Tacx CO2 Inflator T4630 pomp
Categories
OUR GUARENTEES
30 DAYS RETURN POLICY

POST NL PICKUP POINTS

QUICK DELIVERY

SHOWROOM IN AMSTERDAM
Tacx CO2 Inflator T4630 pomp
Delivery time
Delivery within 1-2 working days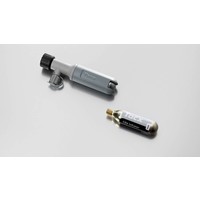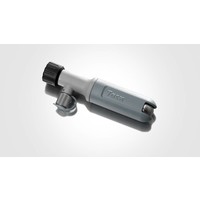 Related products
SIS Go Energiegel + Cafeine - 60ml
GO + Caffeine is a ready-to-use fast-absorbing energy gel with the same unique properties as the GO Gel, but with the addition of caffeine and anti-oxidants for the ultimate energy boost. Recommended for long tours or if you need a mental boost.
SIS Go Isotonic Energy Gel (60ml)
SIS Go Isotonic energy gel is isotonic gel formula that provides more energy and better moisture absorption. No sweet taste and no water needed for intake. Very popular gel that falls well on the stomach with many athletes.
Others also bought
Clifbar Energy bar - 68 grams - BOX (12 pieces)
Clif Bar is a great tasting energy bar made with a blend of organic oatmeal and healthy ingredients for long-lasting energy. Clif Bar is the original energy bar made with a nutritious mix of 70% organic ingredients.
Sportful Hot Pack 5 Jacket
With a great mix between breathability, water-repellent character and good wind protection, the Hot Pack 5 has found the ideal mix and continues to set the standard for compact overall wind and rain protection.
SIS Mini Go Energy Bar (40gr) Short BB
SIS GO Energy Mini energy bar is a healthy, nutritious and delicious bar of 40 grams that gives long-lasting energy, ideal for athletes and people with active lifestyles
Compressport 3D Zweetband Roze
Ergonomische polsband met 3D Dots Tech SWEATDOTS. Een echte vochtabsorbeerder die het zweet direct doet opdrogen en het u mogelijk maakt uw transpiratie met de achterkant van uw hand van uw gezicht te vegen. De Dots nemen geen vocht op en de lucht die ert
Tags