All products are added to your cart.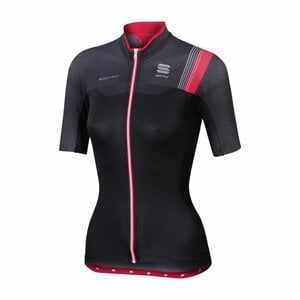 Add to cart
Sportful Bodyfit Pro W Jersey
Size: L ; Black/Anthr/Pink Coral
Categories
OUR GUARENTEES
30 DAYS RETURN POLICY

POST NL PICKUP POINTS

QUICK DELIVERY

SHOWROOM IN AMSTERDAM
Sportful Bodyfit Pro W Jersey
Delivery time
Delivery within 1-2 working days
Article code SF - 02/1101645-001-L
SKU SF - 02/1101645-001-L
Article code SF - 02/1101645-001-L
SKU SF - 02/1101645-001-L
Related products
KT Tape PRO Blue 5m Precut
High-quality 100% syntetic water-resistant sports tape in single packs. Easy to carry in your sports bag or on a trip. Roll of 5 meters, precut.
Fusion C3 3/4 Hardlooptight
De Fusion C3 3/4 Tight is een mooi vormgegeven simpele hardloopbroek (zonder zeem) voor zowel de man als de vrouw. Aanbevolen voor hardlooptrainingen. De tight is gemaakt van het gepatenteerde Comp3 materiaal, waardoor de doorbloeding goed wordt gest...
Zone3 Attack Goggles
The Zone3 Attack goggles are made of a soft silicone, so that it perfectly follows all contours of the face and connects well. The Attack thus has a watertight seal and remains comfortable.
Etixx Ginseng & Guarana Energiegel (50gr)
De Etixx Ginseng & Guarana energiegel is te verkrijgen in 2 smaken: Maracuja í_í_í± Passievrucht en Rode vruchtensmaak. De samenstelling op basis van planten zoals ginseng en guarana, maar ook taurine & vitamine C zorgen zowel mentaal als fysiek voor een
Others also bought
Casco SpeedAiro RS Black - Red (vautron visor)
The SpeedAiro is an aerodynamic and cool helmet. With its double layers the helmet provides aerodynamic benefits, the air is ideally drained backwards between both layers. This reduces the air resistance of the cyclist or skater and speed is gained. In ad
Bliz Prime sports glasses
Primes simplicity, versatility and near universal fit makes the sports glasses one of our favorites. Its soft friction rubber nosepiece and its friction rubber temples allow for lightweight comfort.
Tags