All products are added to your cart.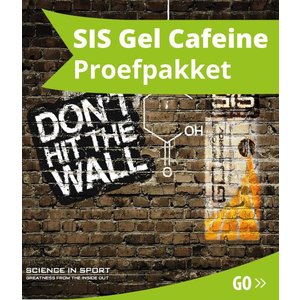 Add to cart
SIS Energygel Cafeine Proefpakket
SIS Gel Caf Proefpakket
Categories
OUR GUARENTEES
30 DAYS RETURN POLICY

POST NL PICKUP POINTS

QUICK DELIVERY

SHOWROOM IN AMSTERDAM
Related products
SIS Mini Go Energy bar (40gr)
SIS GO Energy Mini energy bar is a healthy, nutritious and delicious bar of 40 grams that gives long-lasting energy, ideal for athletes and people with active lifestyles
SIS Energygel Go Isotonic 7-pack Sachets
The SiS GO Nutrition Isotonic Gels in a Variety Pack is an energy gel in five flavours that can be used immediately without the need for extra water.
ROKA Classic Foam Pull Buoy
he Pull Buoy provides positive buoyancy, lifting the legs and midsection and reducing the need to kick. For many swimmers who haven't developed a strong kick or developed proper technique, the Pull Buoy is an indispensable training tool that allows them t
Zone3 Vision wetsuit (men)
The Zone3 Vision wetsuit men is equipped with Full Speed ​​Flo coating, this lowers resistance and increases speed. All panels of this suit have a high stretch capacity, this makes the Vision a very comfortable wetsuit.
Others also bought
Arena Freeflow Pull buoy
Pullbouy specially for training the arms. The pullbouy, made of polyethylene, is very light, but ensures a good location for the swimmer; in addition, it is very comfortable to wear.
Born Massage Oil (200ml)
BORN Massage Oil is a professional massage oil without perfume. Great to loosen the muscles and immediately ensures a better blood circulation.
Tacx Cassette Remover Ketting 9 +10 speed T4542
Met deze cassette kettingzweep kun je eenvoudig uw jouw cassette vastzetten om zodoende met de Cassette Sleutel de cassette te verwijderen. Deze Tacx cassette kettingzweep is geschikt voor 9 + 10 speed cassettes.
Sportful Hot Pack 5 Jacket
With a great mix between breathability, water-repellent character and good wind protection, the Hot Pack 5 has found the ideal mix and continues to set the standard for compact overall wind and rain protection.
Tags