All products are added to your cart.
Add to cart
Profile Design Aerobar T2+ DL Aluminium Triathlonstuur
Black
Categories
OUR GUARENTEES
30 DAYS RETURN POLICY

POST NL PICKUP POINTS

QUICK DELIVERY

SHOWROOM IN AMSTERDAM
Recently viewed
Profile Design Aerobar T2+ DL Aluminium Triathlonstuur

View product
Profile Design Aerobar T2+ DL Aluminium Triathlonstuur
Delivery time
Delivery within 1-2 working days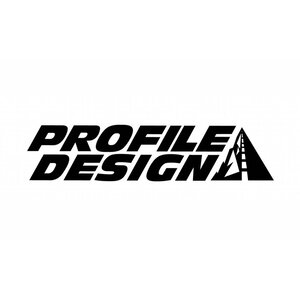 Sale
Related products
Clifbar Energy Bloks (34gr)
Clif Bar energy block is an easy chewable gel block and easy to take while cycling and even while running.
Bodyglide The Original Men (42gr)
Stick suitable for the prevention of blisters and chapped skin. Good to use when swimming in a wetsuite to counteract the unpleasant spots.'_ Smear neck, wrists and ankles with the BodyGlide Original stick for maintaining smooth skin.
OTE Energy Drink (1.2kg) Sports drink
pH-neutral, carbohydrate-supplying blend of energy drinks with a natural, mild taste and with added electrolytes. Provides enough energy for an effort of 45 to 60 minutes depending on the intensity of the workout.
High5 2: 1 Energy Source (2.2kg) Sports drink
H5 Energy Source is a sports drink with a high concentration of multiple carbohydrates, which contribute to the provision of maximum energy. Due to the unique 2: 1 formula this drink exists, in addition to Maltodextrin also from Fructose.
Others also bought
Skins Essentials Calf Tights MX Compression Tubes Starlight
Need an extra boost for an important and intense race? The SKINS Essentials Calf Tights MX Tubes are designed to give your calves extra strength and stability during a high load and / or a long run.
SIS Go Energy Variety Pack Energy Bars (5x 40gr)
SIS GO Energy Mini energy bar is a healthy, nutritious and delicious bar of 40 grams that gives long-lasting energy, ideal for cyclists and triathletes.
Muc Off Chain cleaner (400ml)
Muc-Off biodegradable Chain Cleaner has been specially developed to remove dirt quickly and safely. Our unique formula removes oil, grease and dirt without leaving any contaminants.
Dare2Tri Mach3S.7 Wetsuit Men
Great wetsuit with a focus on the speed through the water and the speed of removing the wetsuit. The smoothness is obtained by using a new kind of rubber and new SCS coating. This coating ensures minimal water resistance and it feels even more as though
Tags