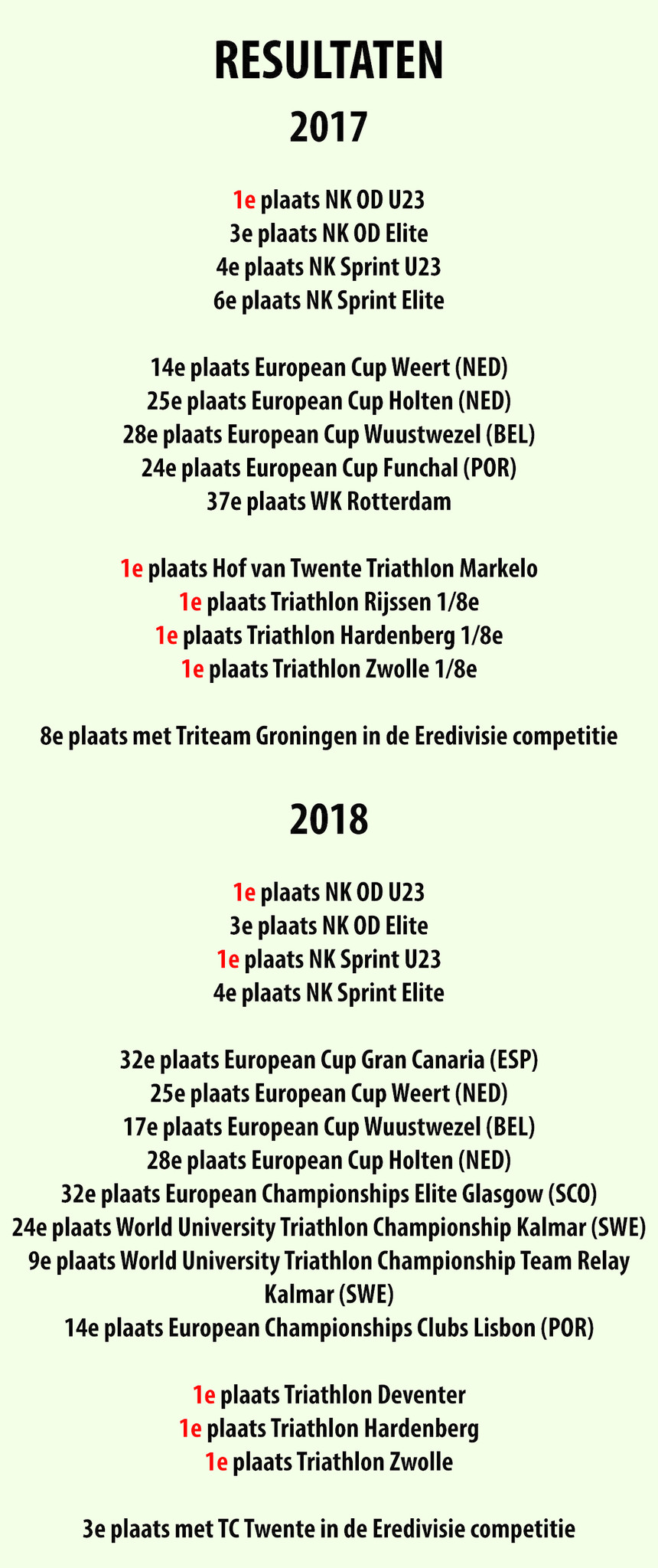 When I finally dared to swim (yes, it took a long time) and finally got my A diploma, I quickly got my B and C diploma. Swimming turned out to be fun at the time. 9 more swimming diplomas were added and I have been swimming competitions for Dedemsvaart AC from Dedemsvaart for 10 years now.
I got involved in running through my family. After 3 years of swimming and running separately, I was allowed to participate in the junior selection of the NTB from 2013. Because of this I got to know the triathlon sport and started competing.
After obtaining my HAVO diploma in 2014, I wanted to study, but certainly not stop with (top) sport. I moved to Sittard to train at the national training center and to study physiotherapy in Eindhoven. At the moment I am busy graduating.
In the meantime I have had many great competitions and I am proud of the achievements I have achieved. In 2018 I won two Dutch titles under the age of 23 and I won bronze at the NK OD in the Elite. In addition, I was allowed to participate in the European Championship at the Elite in Glasgow, I participated in the World Championship for students in Kalmar and I was allowed to participate with my team of TC Twente in the European Championship for Club teams in Lisbon.
Preparations for next season are in full swing. I am very happy and grateful that AthleteSportsWorld supports me in this!
Off to 2019!