All products are added to your cart.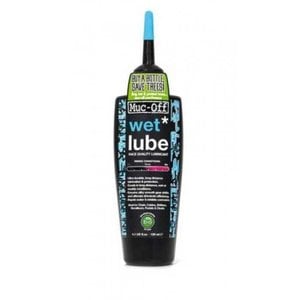 Add to cart
Muc-Off Wet Lube (120ml) Chainoil
MucOff Wet Lube 120ml KettingOlie
Categories
OUR GUARENTEES
30 DAYS RETURN POLICY

POST NL PICKUP POINTS

QUICK DELIVERY

SHOWROOM IN AMSTERDAM
Muc-Off Wet Lube (120ml) Chainoil
Delivery time
Delivery within 1-2 working days
Sale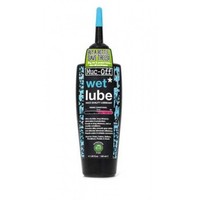 Related products
Powerbar Natural Energy Bar (40gr)
This bar can easily be used as a snack or as a real energy supplier during exercise. There is nothing better than to stay in nature, this has inspired PowerBar when creating a new bar. It is made from only natural ingredients such as fruit pieces, pumpkin
Powerbar C2Max Energy Bar (55gr)
The natural variant on the Powerbar C2Max Energize Bar. Just like the Powerbar energy bar, it gives maximum energy quickly, but thanks to the new recipe it is more natural and extra easy to eat.
Fusion MENS C3 BIB SHORTS
Lovely sitting cycling pants for men. The C3 material offers a slight compression, which stimulates the blood flow well. The highly elastic fabric consists of 2 layers, the inner layer of which is designed to quickly sweat and sweat away ...
QWIN Cafeine (90 tabs)
As a (top) athlete you want enough energy to improve your performance. For this healthy and varied food is very important. At an important game or peak moment where you want to be extra sharp, you can opt for the Qwin caffeine supplements.
Others also bought
Mako Naiad wetsuit Ladies
The wetsuit benefits from the developments and innovation of the Torrent and the Pure; Shark Skin on the forearms, the lycra inside and a zipper that closes from top to bottom. This wetsuit is made entirely from Yamamoto 39 SCS neoprene, making the wetsui
Continental Grand Prix 4000S II (black) Folding tire
This Continental Grand Prix 4000 S II Road Folding Tire is equipped with the advanced BlackChili compound for low rolling resistance, high mileage and maximum grip on (wet) road surfaces. A proven tire that has been further developed with a new design, ne
ROKA R1 Goggles
The Roka R1 goggles provide you with a great view and superior coating of the lens in order to give you a full view with open water swimming
ROKA R1 Goggles
The Roka R1 goggles provide you with a great view and superi...
Fusion PWR TRI TIGHTS pocket
The Fusion Power Pocket Tight features the new FusionPWR logo. The logo is sublimated, so that it is incorporated into the fabric. The Pocket Tight is made of Lycra Power material, which reduces the vibrations in the muscles, which is one of the main caus