All products are added to your cart.
Categories
OUR GUARENTEES
30 DAYS RETURN POLICY

POST NL PICKUP POINTS

QUICK DELIVERY

SHOWROOM IN AMSTERDAM
Muc Off Ontvetter (500ml)
Delivery time
Delivery within 1-2 working days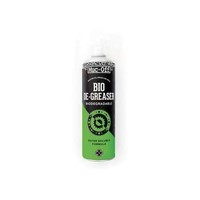 Related products
Wahoo KICKR Campagnolo Adapter
The Wahoo KICKR comes standard with a 12-25 cassette, which can be used with a Shimano or SRAM. As soon as a Campagnolo-mounted bike is trained, this cassette and body will have to be exchanged for this adapter, which is also called body.
Zoggs Predator Mirror
The Zoggs Predator is the versatile swimming goggles suitable for any swimming activity and in particular for open water swimming and triathlons.
Zoot Ladies Tri Ltd Trisuit
This trisuit has a 30.5 cm long Cam Lock zipper that has a soft fabric on the inside for extra comfort. The excellent connecting trisuit has two storage compartments on the back and is made of comfortable, durable and moisture-regulating material.
Others also bought
Muc-Off Chamois Creme (100ml) - Copy
Luxury Chamois Cream formulated to deeply moisturise and protect the skin of endurance athletes in all conditions.
Etixx Isotonic Energiegel (40gr) Lime + Vitamine C
Deze gel bevat de äóÖtriple action effectäó» suikercombinatie, aangevuld met een citratenmix. Citraten zijn een soort zouten. Deze zorgen er voor dat je vochtbalans tijdens het sporten optimaal blijft.
ROKA Women's Maverick Elite II
Performance meets value like never before in the all-new Maverick Elite II. With improved materials and liners in key places throughout the suit and an ever-more-dialed-in fit based on years of experience, we've taken the Maverick Elite II to a whole new
BYE! Electrolyte Magnesium Shot (3x)
BYE! Magnesium Electrolyte shot is a dietary supplement specially formulated for athletes with the aim to prevent muscle cramps during training & during competitions. The liquid contains a composition from various ingredients to support maximum performanc