All products are added to your cart.
Categories
OUR GUARENTEES
30 DAYS RETURN POLICY

POST NL PICKUP POINTS

QUICK DELIVERY

SHOWROOM IN AMSTERDAM
Muc Off Ontvetter (500ml)
Delivery time
Delivery within 1-2 working days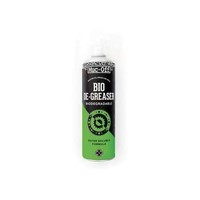 Related products
Hammer Nutrition Surge
Gives energy quickly when you need it: during interval training or speed training, just before a huge climb or an attack, or during heavy events that last a whole day.
Clifbar Energy bar (68 grams) Short THT
Clif Bar is a great tasting energy bar made with a blend of organic oatmeal and healthy ingredients for long-lasting energy. Clif Bar is the original energy bar made with a nutritious mix of 70% organic ingredients
Clifbar Energygel Clif Shot - 34gr
CLIF® SHOT® Energy Gel provides quick energy to athletes while racing and training. With ingredients that are 90% organic, and a thin consistency make getting energized between breaths quick and easy. With Litter Leash® Packaging.
Zone3 Adrenaline Mask
The edge around the De Zone3 Adrenaline goggles covers a larger part of the face. The very soft silicone edge follows all contours of the eyes. The Adrenaline Mask has a watertight seal when you pinch your eyes.
Others also bought
Maxim Total Hydration Tabs (10 tabs)
Effervescent tablets with carbohydrates, vitamins and minerals. Hypotonic (thirst quencher) sports drink. Perfect to prevent dehydration when exercising in warm weather. Focused on supplementing salts and minerals.
Casco SPEEDster TC Plus White/Blue Timetrial helmet
Stylish visor helmet with patented air guidance, adaptive aerodynamics and the Casco Disk Fit Vario adjustment system.