All products are added to your cart.
Categories
OUR GUARENTEES
30 DAYS RETURN POLICY

POST NL PICKUP POINTS

QUICK DELIVERY

SHOWROOM IN AMSTERDAM
Muc Off Ontvetter (500ml)
Delivery time
Delivery within 1-2 working days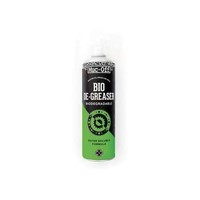 Related products
Maurten DRINK MIX 320 Sachet
Maurten is a sports drink based on hydrogel, made from natural alginate, pectin, electrolytes and carbohydrates. Maurten's sports drink is already being used by great athletes and labeled as revolutionary.
Powerbar Isoactive (1320gr) Thirst Quencher
The Powerbar Isoactive is a refreshing thirst quencher for every type of athlete and ideal for everyday training and competitions with a lower intensity. Regardless of the type of sport, the Powerbar Isoactive replenishes enough energy (29gr carbohydrates
Hammer Nutrition HEED Thirst Quencher (29gr) - 1 serving
HEED is the answer for anyone looking for a very effective and healthy powder form of sports drink. HEED's subtle taste and formula of complex carbohydrates is absorbed by the body as quickly as water. This thirst quencher provides you with consistent, su
BYE! Electrolyte Magnesium Shot (3x)
BYE! Magnesium Electrolyte shot is a dietary supplement specially formulated for athletes with the aim to prevent muscle cramps during training & during competitions. The liquid contains a composition from various ingredients to support maximum performanc
Others also bought
SIS Electrolyte (500gr) Thirst quencher
SIS Go Electrolyte thirst quencher provides quick hydration, continuous energy and immediately replenishes what you are sweating. GO Electro
Compressport Visorcap Roze
De zonneklep biedt niet alleen de broodnodige schaduw, maar absorbeert ook nog eens zweet en houdt daarmee de ogen schoon en het zicht helder.
SIS Go Energy Variety Pack Energy Bars (5x 40gr)
SIS GO Energy Mini energy bar is a healthy, nutritious and delicious bar of 40 grams that gives long-lasting energy, ideal for cyclists and triathletes.
SIS Electrolyte (1kg) Thirst trencher
SIS Go Electrolyte provides rapid hydration, continuous energy and immediately replenishes what you are sweating out. GO Electrolyte is made in a way that it is easy to drink at times when it comes to it.