All products are added to your cart.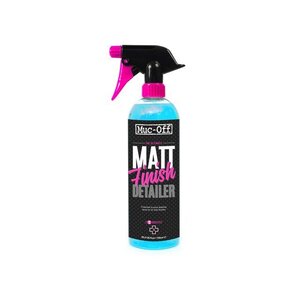 Add to cart
Muc-Off Matt Finish Spray (750ml)
Muc-Off Matt Finish Spray (750ml) voor matte fietsframes
Categories
OUR GUARENTEES
30 DAYS RETURN POLICY

POST NL PICKUP POINTS

QUICK DELIVERY

SHOWROOM IN AMSTERDAM
Muc-Off Matt Finish Spray (750ml)
Delivery time
Out of assortment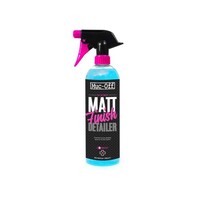 Related products
ROKA Classic Kickboard
A must have for aspiring or advanced swimmers alike, the classic foam kickboard isolates your legs, pushing your lower body and core to work harder while developing strength.
Fusion Speed ​​Suit 2.0 Men
Made for the long distance triathlon, but can also be used with any other triathlon, duathlon distance or time trial. This triathlon suit with short sleeves has a soft fleece pad for the seat and has an elastic zipper at the front.
ROKA SR-1 Sportsglasses
The SR-1 offers every athlete the perfect fit courtesy of adjustable titanium core wires. Featuring Patented GEKO™ technology for unparalleled retention on the roughest of courses, world class lenses and lens coatings by Carl Zeiss Vision, and simple lens
Others also bought
High5 Extreme (1,4kg) Citrus Energydrink
EnergySource X'treme is a scientifically formulated carbohydrate and electrolyte sports drink with magnesium and a high caffeine content.
Dare2Tri MACH5 Wetsuit Men
MACHV.5 is faster than ever with enhanced comfort to go the distance.  The MACHV.5 model is fitted with improved shoulder flexibility. New to the market, the 0.5mm neoprene is ultra-thin giving the swimmer the "bare sensation" and allowing for a great ran
SIS Electrolyte (40gr) Thirst quencher
SIS Go Electrolyte thirst quencher provides quick hydration, continuous energy and immediately replenishes what you are sweating. Handy take-away sachet of 40gr.
Tags