All products are added to your cart.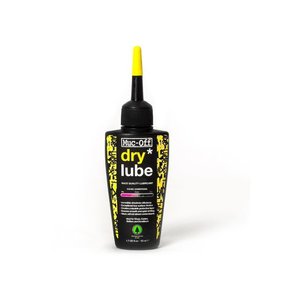 Add to cart
Muc-Off Dry Lube (50ml) Chainoil
50ml Muc Off Dry Lube
Categories
OUR GUARENTEES
30 DAYS RETURN POLICY

POST NL PICKUP POINTS

QUICK DELIVERY

SHOWROOM IN AMSTERDAM
Muc-Off Dry Lube (50ml) Chainoil
Delivery time
Delivery within 1-2 working days
Sale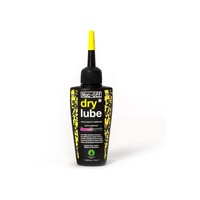 Related products
SIS Electrolyte (1kg) Thirst trencher
SIS Go Electrolyte provides rapid hydration, continuous energy and immediately replenishes what you are sweating out. GO Electrolyte is made in a way that it is easy to drink at times when it comes to it.
SIS Go Isotonic Energy Gel (60ml)
SIS Go Isotonic energy gel is isotonic gel formula that provides more energy and better moisture absorption. No sweet taste and no water needed for intake. Very popular gel that falls well on the stomach with many athletes.
BYE! Endurance Energy bar (40gr)
The BYE! Endurance Bar is made with oatmeal flakes as base, this combined with real fruit with added chia seeds, Quinoa & wheat germ.
Powerbar Electrolyte Tabs (10 tabs)
The Powerbar Electrolytes Tabs are the ideal tablets that you dissolve to a (practically) zero calorie sports drink that provides the body with the 5 most important electrolytes in the same proportion as is lost through sweating. 'In a tube there are 10 t
Others also bought
Muc-Off Bike Cleaner (1l)
Muc-Off cleaning formula with Nanotechnology makes life easy. The weather conditions and the time of the year no longer play a role. Muc-Off Nano Tech Bike cleaner has an effective cleaning formula with nanotechnology, which is even suitable for the most
Castelli Velocissima Short
This cycling short is also excellent for use in spin-training. With a great fit, fast looks, high-end fabric, this is all for long journeys.
Hammer Nutrition Gel (33 gr)
Hammer Gel is an easily digested, concentrated source of complex carbohydrates with four amino acids added to enhance performance and prolong energy levels during intense training and competition.
ASW Swimming Buoy - Safety bouy
Handy safety buoy for swimming in open water. Content is 28 liters and big enough to take personal items dry. Be visible in the water !!