All products are added to your cart.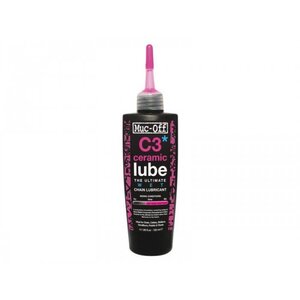 Add to cart
Muc-Off C3 Wet Keramisch (120ml) Kettingolie
Muc-Off C3 Wet Keramisch (120ml) Kettingolie
Categories
OUR GUARENTEES
30 DAYS RETURN POLICY

POST NL PICKUP POINTS

QUICK DELIVERY

SHOWROOM IN AMSTERDAM
Muc-Off C3 Wet Keramisch (120ml) Kettingolie
Delivery time
Delivery within 1-2 working days
Sale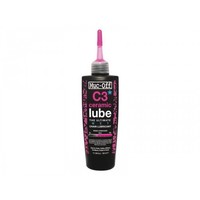 Related products
Zone3 Ultraspeed Tri sports glasses
Zone3 Ultraspeed Tri sports glasses are designed to be as light as possible with a very comfortable fit. A perfect pair of sunglasses for running or cycling. They are designed to stay firmly in place, even when the head moves considerably ...
Dare2Tri MACH2SCS Wetsuit Men
The MACH2SCS is especially improved as we made the lower arm panel and lower leg panel from Glide Skin, the same material as in the MACH3S and MACH4S. Further the wetsuit is equipped with the latest SCS coated neoprene.
Hammer Nutrition Endorolytes Extreme - 60 caps
The Hammer Nutrition Endurolytes Extreme have been developed to withstand the toughest conditions. Use in warm conditions or if you sweat a lot.
PRO Timing Chip Strap
Beautiful band for attaching the time chip to the triathlon. Easy to attach around the ankle.
Others also bought
Dare2Tri Mach2 Shortie Man
A wetsuit for a triathlon in warmer water? Discover the shortie-wetsuit! Also in warmer water, it is fine to wear a wetsuit that contributes to your buoyancy and speed. Furthermore, you can also use this wetsuit for other watersports. 
Bodyglide The Original Women (10gr)
Stick suitable for the prevention of blisters and chapped skin. Good to use when swimming in a wetsuite to counteract the nasty places.'_ Smear neck, wrists and ankles with the BodyGlide Original stick For Her to maintain smooth skin.
Castelli CA Free Speed ​​Race Jersey
The Castelli Speed ​​Triathlon Raceshirt has been developed for the entire triathlon. Many of the triathletes do not want to do any more competitions without a shirt with short sleeves.
Tags