All products are added to your cart.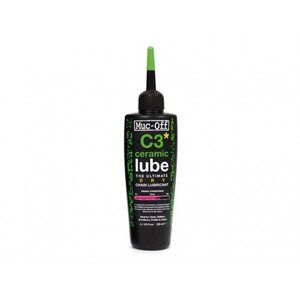 Add to cart
Muc-Off C3 Dry Lube Keramisch (50ml) Chainoil - Copy
Muc-Off C3 Dry Lube Keramisch (50ml) Kettingolie
Categories
OUR GUARENTEES
30 DAYS RETURN POLICY

POST NL PICKUP POINTS

QUICK DELIVERY

SHOWROOM IN AMSTERDAM
Recently viewed
Muc-Off C3 Dry Lube Keramisch (50ml) Chainoil - Copy

View product
Muc-Off C3 Dry Lube Keramisch (50ml) Chainoil - Copy
Delivery time
Delivery within 1-2 working days
Sale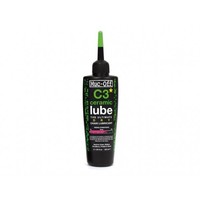 Related products
Dare2Tri MACH5 Wetsuit Men
MACHV.5 is faster than ever with enhanced comfort to go the distance.  The MACHV.5 model is fitted with improved shoulder flexibility. New to the market, the 0.5mm neoprene is ultra-thin giving the swimmer the "bare sensation" and allowing for a great ran
BYE Energy shot (3 pieces)
The Energy shot is a functional shot that is made to boost your energy level. The shot contributes to fitness and promotes energy metabolism. In addition, the shot contains fresh natural peppermint extract, which gives a fresh taste in the mouth.
Muc-Off Compleet Fiets Schoonmaakpakket
Muc-Off Bicycle Ultimate schoonmaak kit met alles wat je nodig hebt om jouw racefiets schoon en weer race klaar te maken. Bekijk de productdetails voor de inhoud.
Dare2Tri Visor Pink Black
This Dare2Tri ultralight, high performance sun visor is equipped with an absorbent sweatband.
Others also bought
Powerbar Electrolyte Tabs Multipack 2 + 1 free
Action package Electrolyte tabs with 2 + 1 free in the flavors: Mango, Raspberry and Lemon tonic. In total 30 tablets. A (practically) zero caloric sports drink that provides the body with the 5 most important electrolytes in the same proportion as that l
Compressport Visorcap Roze
De zonneklep biedt niet alleen de broodnodige schaduw, maar absorbeert ook nog eens zweet en houdt daarmee de ogen schoon en het zicht helder.
XLC Komodo Bicycle sunglasses incl extra glasses
The sunglasses are therefore very good to use as cycling glasses. This prevents dust and insects from getting into the eyes. The mirrored lenses offer 100% UV protection. + extra glasses
Tacx Cycle Spider Team
De Spider Team is ontwikkeld in samenwerking met de mecaniciens van WorldTour ploegen die er dagelijks intensief mee werken. Dankzij hun tips kun ook jij professioneel en efficií'nt afstellen, monteren en repareren.