All products are added to your cart.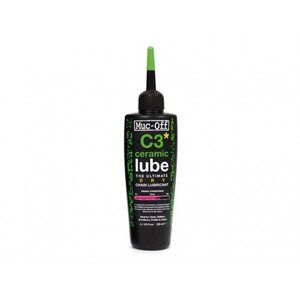 Add to cart
Muc-Off C3 Dry Lube Keramisch (50ml) Chainoil - Copy
Muc-Off C3 Dry Lube Keramisch (50ml) Kettingolie
Categories
OUR GUARENTEES
30 DAYS RETURN POLICY

POST NL PICKUP POINTS

QUICK DELIVERY

SHOWROOM IN AMSTERDAM
Recently viewed
Muc-Off C3 Dry Lube Keramisch (50ml) Chainoil - Copy

View product
Muc-Off C3 Dry Lube Keramisch (50ml) Chainoil - Copy
Delivery time
Delivery within 1-2 working days
Sale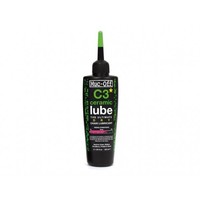 Related products
Muc Off Chain cleaner (400ml)
Muc-Off biodegradable Chain Cleaner has been specially developed to remove dirt quickly and safely. Our unique formula removes oil, grease and dirt without leaving any contaminants.
Bodyglide The Original Women (42gr)
Stick suitable for the prevention of blisters and chapped skin. Good to use when swimming in a wetsuite to counteract the nasty places. Smear neck, wrists and ankles with the BodyGlide Original stick For Her to maintain smooth skin.
Others also bought
Nathan Lock Laces
<p><span>Geef je sportschoenen een eigen look en spaar kostbare tijd door uw veters eenmalig vast te zetten en nooit meer opnieuw te hoeven strikken.</span><br /><span>&bull; Door het gepatenteerde lock en clip systeem blijven de veters strak en op zijn p
SIS Mini Go Energy Bar (40gr) Short BB
SIS GO Energy Mini energy bar is a healthy, nutritious and delicious bar of 40 grams that gives long-lasting energy, ideal for athletes and people with active lifestyles
Dare2Tri Visor White Blue
This Dare2Tri ultralight, high performance sun visor is equipped with an absorbent sweatband.
OTE Energy Drink Sachet (43gr) Sports Drink Short THT
Delicious energy drink from OTE Sportvoeding. PH-neutral, supplying carbohydrate with a natural, mild taste and with added electrolytes. <br /> Provides enough energy for an effort of 45 to 60 minutes depending on the intensity of the workout.