All products are added to your cart.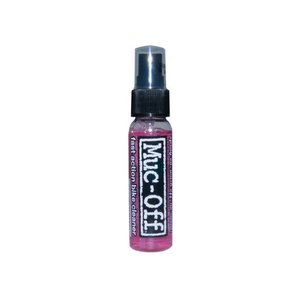 Add to cart
Muc-Off Bike Cleaner (32ml)
Muc-Off Bike Cleaner (32ml) Biologisch afbreekbare ontvetter
Categories
OUR GUARENTEES
30 DAYS RETURN POLICY

POST NL PICKUP POINTS

QUICK DELIVERY

SHOWROOM IN AMSTERDAM
Muc-Off Bike Cleaner (32ml)
Delivery time
Delivery within 1-2 working days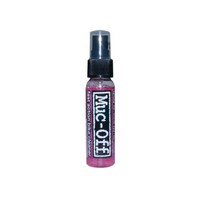 Related products
Pirelli P Zero Velo 4S Black / Blue
Bad weather? Low temperatures? Here is the 4S in its element. With increased wet grip and optimized puncture protection, this tyre delivers unbeatable bad weather performance. Its unique tread pattern design displaces water from the ground and ensures max
Sportful Tour W Ladies Cycling shorts without braces
Sportful designed these short cycling shorts to comfortably finish the longer trips of 100+ kilometers. The fabrics provide excellent support for the muscles and the 2L Squared substance on the body actively removes moisture from the skin.
Arena Cobra Core goggles
Offers a wide field of view and maximum comfort, even at top speed. The high performance hard lenses made of polycarbonate are clear, durable and scratch resistant.
Others also bought
SIS Go Energiegel + Cafeine - 60ml
GO + Caffeine is a ready-to-use fast-absorbing energy gel with the same unique properties as the GO Gel, but with the addition of caffeine and anti-oxidants for the ultimate energy boost. Recommended for long tours or if you need a mental boost.
Castelli Promessa 2 W Jersey Fz
The Promessa ladies bike shirt looks so nice that everyone will think that you have only bought this short for the looks .. With stretch on front, 3 pockets behind.
Casco SPEEDmask Gray
<p> These special Speedmasks for the SpeedsAiro and SpeedSter are also available separately. By having multiple visors you can choose the best fitting visor for the circumstances. These specially developed Speedmasks do not fog and therefore provide a goo
Casco SpeedAiro RS Black - Silver (vautron visor)
The SpeedAiro is an aerodynamic and cool helmet. With its double layers the helmet provides aerodynamic benefits, the air is ideally drained backwards between both layers. This reduces the air resistance of the cyclist or skater and speed is gained. In ad
Tags