My name is Rosanne de Boer (1991) and living in De Bilt. Former competitive swimmer and switched to triathlon since 2015. I lost the pleasure of swimming, but in combination with cycling and walking I got it back!
At the end of August 2015 I did my first sprint triathlon in Ouderkerk aan de Amstel and I immediately took the win.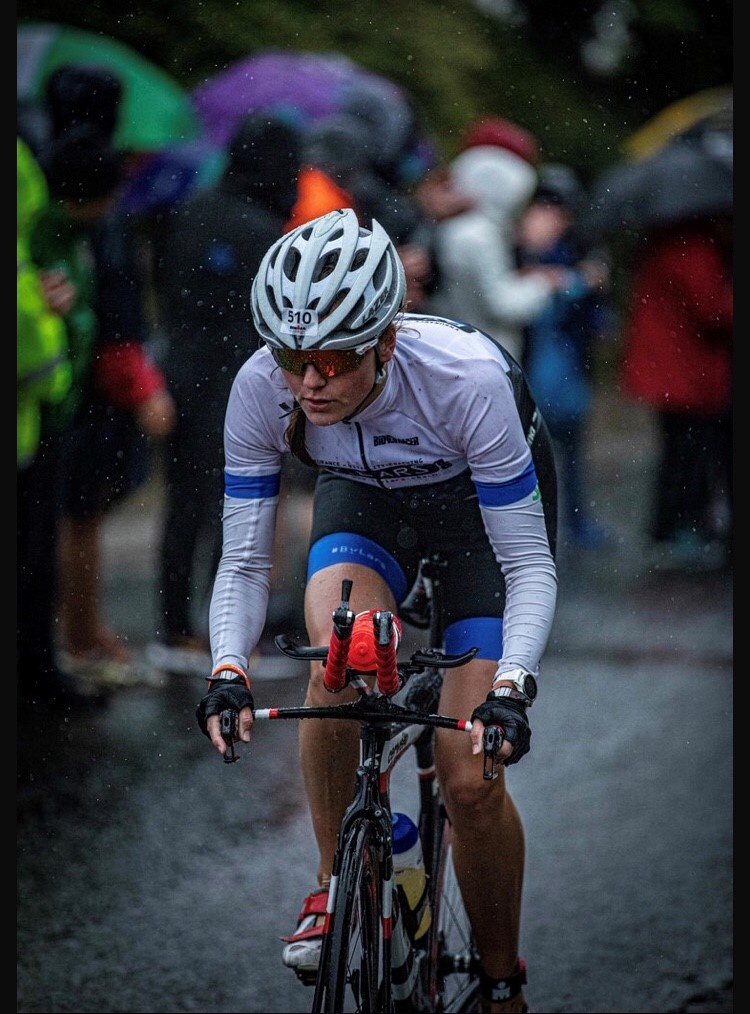 After two seasons (2016 and 2017) in the 1 st and 2 nd division team competition it was time for a longer work. Starting with half a triathlon .
May 2017 I did my first half triathlon in Nieuwkoop and the following year three more. That was the NK in Nieuwkoop (and I improved my PR by 30 minutes compared to 2017), my first Ironman 70.3 in Edinburg (I was 2nd and qualifying for the World Ironman 70.3 in 2019 in Nice) and Challenge Almere (3rd in age group).
That tasted like more for 2019. I planned my first Ironman (Cork) and in the run-up there I did a number of games in preparation. During the race I was in Cork 2nd in my age-group and qualified me for the World Ironman in Hawaii in 2019!
The schedule for 2019 still says:
WC Ironman 70.3 2019 - Nice
WC Ironman 2019 - Hawaii
In addition to training (or actually in addition to my work, I train), I also work at Lifeguard in Utrecht as an HR and project employee. Lifeguard helps organizations become more vital and thus perform better in a sustainable way. I am very happy to work for this great organization.
On to many beautiful (sustainable) triathlon years and I am very happy with the support of AthleteSportsWorld.
If you want to follow me, you can do this on Instagram :
Results :
2015
1 st - Ouderkerk aan de Amstel (Sprint)
2016
3rd - Final team competition South 2nd Division (Triathlon Club Alphen)
2018
1 st - Nieuwkoop swimming run (1 km swimming, 10 km walking)
7 th - NK Nieuwkoop (half)
3 e - Ter Aar (Quarter)
2 nd - Ironman 70.3 Edinburg (agegroup 25-29) + qualification World Championship Ironman 70.3 Nice 2019
3 rd - Challenge Almere (agegroup 25-29) (half)
2019
1 st - IJsselmuiden triathlon (sprint)
2 nd - Breukelen (Quarter)
4 e - Leuven, Belgium (Half)
2 nd - Ironman Cork (agegroup 25-29) + qualification WC Ironman Hawaii 2019