All products are added to your cart.
Categories
OUR GUARENTEES
30 DAYS RETURN POLICY

POST NL PICKUP POINTS

QUICK DELIVERY

SHOWROOM IN AMSTERDAM
Maxim Long Lasting Energy Drink (160ml)
Delivery time
On stock at supplier: 3-5 workingdays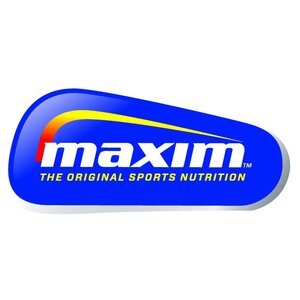 Sale
Related products
Powerbar Powergel Shots (60gr)
Tasty, energy filled candies to take just before and during the effort. The Powergel shots have a unique composition: a liquid filling inside for quick energy and a soft eraser from the outside. Perfect for when you do not feel like a gel or bar. Powergel
High5 Energy Gel (38gr)
The High5 Energiegel is a high-quality, ultra-concentrated carbohydrate gel with a delicious, light natural fruit flavor.
SIS Go Isotonic Energieg Six-pack (6x60ml)
SIS Go Isotonic Gel is isotonic gel formula that provides more energy and better moisture absorption. No sweet taste and no water needed for intake. Very popular gel that falls well on the stomach with many athletes.
Others also bought
High5 Race Pack benefit package
The High5 Race Pack is composed of a specific selection of top products for a 4-hour endurance event such as a triathlon, cyclo or a mtb tour. The package contains various energy gels, energy bars and various sports and recovery drinks.
Beet-It Beet juice (70ml) 400mg Nitrate
Beet-It Beet juice is a naturally biologically concentrated beet juice that can improve sport performance by up to 16%.
Nathan SuperSonic 3 Sportarmband
Alles wat je verwacht van een smartphone draagtasje met al het comfort die je nodig hebt. Gestroomlijnd ontwerp voor comfort en voor minder wrijving tijdens het lopen. Gezekerd af te sluiten met een waterdichte toplaag voor de bescherming van uw telefoon
ASW Swimming Buoy - Safety bouy
Handy safety buoy for swimming in open water. Content is 28 liters and big enough to take personal items with you. Be visible in the water !!
Tags