All products are added to your cart.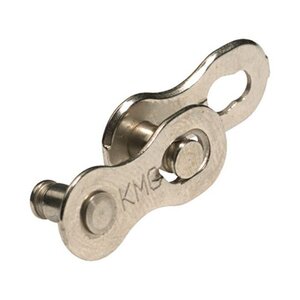 Add to cart
KMC Missing Link Campagnolo - 10 speed - 2 stuks - Copy
KMC Missing Link - 10 speed - 2 stuks - Shimano
Categories
OUR GUARENTEES
30 DAYS RETURN POLICY

POST NL PICKUP POINTS

QUICK DELIVERY

SHOWROOM IN AMSTERDAM
Recently viewed
KMC Missing Link Campagnolo - 10 speed - 2 stuks - Copy

View product
KMC Missing Link Campagnolo - 10 speed - 2 stuks - Copy
Delivery time
Delivery within 1-2 working days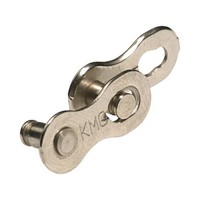 Related products
SHIMANO CN-HG95116L KETTING 10 SPEED
De nieuwe speciaal behandelde Dyna-Sys 10-speed ketting, dankzij nieuwe SIL-TEC oppervlakbehandeling heb je ultra-lage wrijving. Directionele ketting: de nieuwste ontwikkeling op het gebied van schakelprestaties.

Geschikt voor : XTR. Deore XT en SLX scha
Compressport Visorcap Roze
De zonneklep biedt niet alleen de broodnodige schaduw, maar absorbeert ook nog eens zweet en houdt daarmee de ogen schoon en het zicht helder.
ROKA Women's Elite Aero II Sleeveless Tri Suit
The one-piece women's sleeveless tri suit is designed to provide the optimal balance of aerodynamics, race day function, and premium comfort for triathlons of any duration, from sprint to full iron distance.
Tri Love Black Yellow
Fast and comfortable performance socks. Designed for the most demanding triathletes looking after saving time on race day. Take transition to the next level!
Others also bought
Hammer Nutrition HEED Thirst Quencher (928gr) - 32 servings
HEED is the answer for anyone looking for a very effective and healthy powder form of sports drink. HEED's subtle taste and formula of complex carbohydrates is absorbed by the body as quickly as water. This thirst quencher provides you with consistent, su
Sealskinz Mid Weight Mid Lenght Hydrostop MTB/RACE
A performance mid weight, mid length waterproof sock featuring Hydrostop, designed specifically for MTB ( Mountain Biking ) offers a perfect balance of warmth and breathability.
Fusion MULTISPORT SUIT, front zip
The Fusion Speed ​​Suit is made for the long distance, but can also be used at any other distance. The shorts and the back of the suit are made of LYCRA Power a certified compression fabric for a better fit.
Maurten DRINK MIX 320 BOX
Maurten is a sports drink based on hydrogel, made from natural alginate, pectin, electrolytes and carbohydrates. Maurten's sports drink is already being used by great athletes and labeled as revolutionary.
Tags