All products are added to your cart.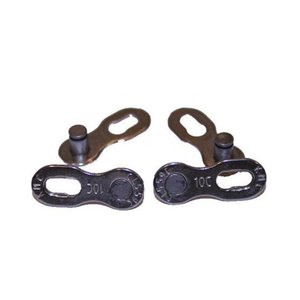 Add to cart
KMC Missing Link Campagnolo - 10 speed - 2 stuks
KMC Missing Link - 10 speed - 2 stuks - Campa
Categories
OUR GUARENTEES
30 DAYS RETURN POLICY

POST NL PICKUP POINTS

QUICK DELIVERY

SHOWROOM IN AMSTERDAM
Recently viewed
KMC Missing Link Campagnolo - 10 speed - 2 stuks

View product
KMC Missing Link Campagnolo - 10 speed - 2 stuks
Delivery time
Delivery within 1-2 working days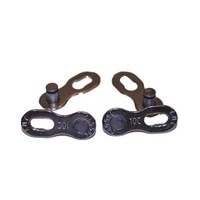 Related products
Profile Design Aerobar: Aero HC Hydrationsystem
Convenient hydration system for between your triathlon (set-up) handlebars.
SIS Energy bar BOX (30 pieces)
Easy and affordable. Order directly a box of Science in Sports energy bars
Clifbar Energy bar - 68 grams - BOX (12 pieces)
Clif Bar is a great tasting energy bar made with a blend of organic oatmeal and healthy ingredients for long-lasting energy. Clif Bar is the original energy bar made with a nutritious mix of 70% organic ingredients.
Mako Nami wetsuit Men
Our Nami and Naiad wetsuits benefit from several technical advantages and improvements of validated over the last few years on our top of the range models. The inside is entirely laminated with lycra for extra comfort and the forearms are equipped with th
Others also bought
Zone3 Attack Goggles Photocromatic
The Zone3 Attack goggles are made of a soft silicone, so that it perfectly follows all contours of the face and connects well. The lens is photochromatic, ie the color of the lens adjusts to the amount of light that is present at that moment.
Fusion SLi CYCLE JERSEY
The new Fusion SLi Fietshirt is the most advanced product in the field of cycling clothing. Light and tight-fitting racing jersey. The highly elastic fabric Sli Fusion creates a sleek, aerodynamic and comfortable fit of the Sli Cyc ...
Bliz Tempo Ferrari Red
Op zoek naar een lichtgewicht, high performance sportbril? En ook nog lichtgewicht? Dan is de Bliz Tempo met slechts 25gram, de juiste bril voor jou. De Bliz Tempo maakt het voor triathleten en wielrenners een ideale bril door zijn afneembare bovenkant. H
High5 Isogel (60ml) Energygel
IsoGel is a fresh tasting gel that has a consistency more like a sports drink. Unlike many other gels, you don't need to drink extra water when you need a fast convenient energy boost. Each sachet delivers 23g of carbohydrate energy.
Tags