All products are added to your cart.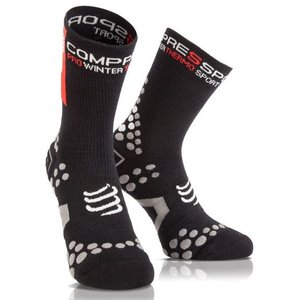 Add to cart
Compressport Proracing V2.1 winter bikesocks
Size T3 - shoesize: 42-44
Categories
OUR GUARENTEES
30 DAYS RETURN POLICY

POST NL PICKUP POINTS

QUICK DELIVERY

SHOWROOM IN AMSTERDAM
Compressport Proracing V2.1 winter bikesocks
Delivery time
Delivery within 1-2 working days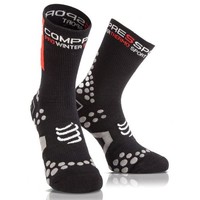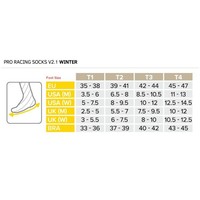 Related products
Powerbar Electrolyte Tabs (10 tabs)
The Powerbar Electrolytes Tabs are the ideal tablets that you dissolve to a (practically) zero calorie sports drink that provides the body with the 5 most important electrolytes in the same proportion as is lost through sweating. 'In a tube there are 10 t
Kask Koo Open
The glasses are made of polycarbonate and 100% of Italian make. The glasses place particular emphasis on the glasses used which are produced by the globally known brand Zeiss.
Kask Koo Open
The glasses are made of polycarbonate and 100% of Italian ma...
Enervit Isotonic Drink (420gr)
Drinks with carbohydrates - mineral salts ensure that more water is absorbed during sports and contribute to maintaining endurance levels during long-term sports activities.
Others also bought
Dare2Tri Long Swim Tight
The Dare2Tri neoprene long swim tights are ideally used for swimming or triathlon training. Made from high quality neoprene, they can be used for running as well, either after the swim or as a standalone running tights.
Maurten DRINK MIX 160 Sachet
Maurten is a sports drink based on hydrogel, made from natural alginate, pectin, electrolytes and carbohydrates. Maurten's sports drink is already being used by great athletes and labeled as revolutionary.
Wetsuit Rent Ladies
Rent your wetsuit for your triathlon event here. For 40 euros you have a wetsuit that you can use during your triathlon. We also ask you to pay a deposit of € 100, - (total € 140, -). The deposit will be refunded to you when you make your ...
Tacx Cassette sleutel Campagnolo T4547
Met deze cassette bevestiger/afnemer kun je eenvoudig uw Campagnolo cassette monteren of demonteren. Handig in gebruik. Wel aan te raden in combinatie met een Tacx Cassette Remover T4542 om de cassette mee vast te houden.