All products are added to your cart.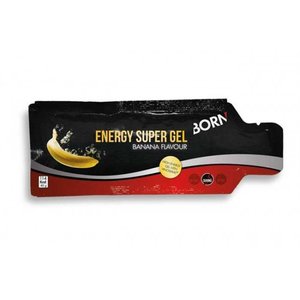 Add to cart
Born Energy Super Gel (40gr) Banana
Born Energy Super Gel (40gr) Banana
Categories
OUR GUARENTEES
30 DAYS RETURN POLICY

POST NL PICKUP POINTS

QUICK DELIVERY

SHOWROOM IN AMSTERDAM
Born Energy Super Gel (40gr) Banana
Delivery time
Delivery within 1-2 working days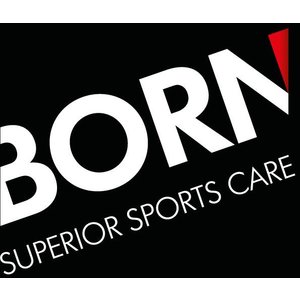 Sale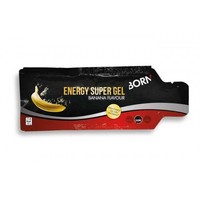 Related products
Clifbar Energy Bloks (34gr)
Clif Bar energy block is an easy chewable gel block and easy to take while cycling and even while running.
Powerbar C2Max Energy Bar (55gr)
The natural variant on the Powerbar C2Max Energize Bar. Just like the Powerbar energy bar, it gives maximum energy quickly, but thanks to the new recipe it is more natural and extra easy to eat.
BYE! Endurance Energy bar (40gr)
The BYE! Endurance Bar is made with oatmeal flakes as base, this combined with real fruit with added chia seeds, Quinoa & wheat germ.
High5 Protein Recovery Drink (1.6kg)
Protein drink supplemented with L-Glutamine and Leusyne (5g / 100g) for full recovery after heavy training or a tough race. Available in milk mix or in water mix in different delicious flavors.
Others also bought
High5 Energy Gel (38gr)
The High5 Energiegel is a high-quality, ultra-concentrated carbohydrate gel with a delicious, light natural fruit flavor.
TORQ Energy gel (38gr)
TORQ is the brand that offers a complete set of sports nutrition products that consists of 100% natural ingredients. This means that TORQ is free of color, taste and preservatives.
High5 Isogel (60ml) Energygel
IsoGel is a fresh tasting gel that has a consistency more like a sports drink. Unlike many other gels, you don't need to drink extra water when you need a fast convenient energy boost. Each sachet delivers 23g of carbohydrate energy.
Born Super Liquid Energygel (55ml) Cafeine
Ready-to-use energy gel from Born Sports nutrition with 6.5 grams of carbohydrates and cafeine. Because this gel is isotonic you do not have to drink. Ideal for taking while cycling.