Funky Truncks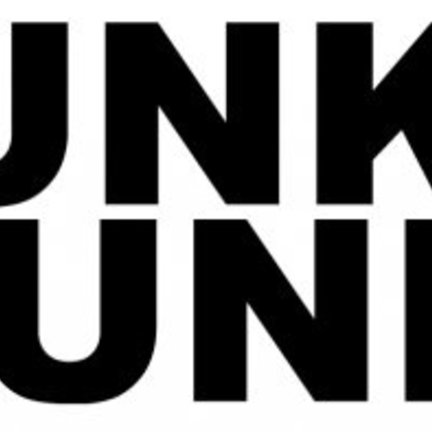 Funky Trunks is the Aussie label for guys to make a statement when the pants come down. With crazy colours in comfy styles, spread across an extensive range of swimwear, underwear, beachwear and apparel, Funky Trunks is designed for serious performance without the serious attitude.  We live by our motto, go fast, defy conformity, have balls. That means we're going to make you the best products that we can, so that you can go all out to perform at your best. But we're going to do it differently from the rest because life's too short to be normal. So we'll put a hamburger on your trunks or an elephant's trunk on your junk, because that's what makes us Funky Trunks.
Funky Trunks is committed to providing athletes with products that will get you through the hardest session. For every moment of exhilaration, there are thousands of laps, turns, starts, jumps and steps to get there. In every product we make a commitment to maximise the quality of our inputs while maintaining the most affordable price. We're not the cheapest product on the market because we pay for the highest quality inputs and maintain strict manufacturing standards, but we're not the most expensive either because we don't invest in extravagant marketing campaigns that in the end, are paid for by the customer.
We're stoked you've found Funky Trunks and we will be even more stoked to see you out there with your pants off like a true Funky Trunker.
Read more
Close
-20% Sale

€36,95 € 29,55

The Funky Trunks Trunks are comfortable to wear and suitable for every swimmer. The front ...

Compare

-20% Sale

€36,95 € 29,55

The Funky Trunks Trunks are comfortable to wear and suitable for every swimmer. The front ...

Compare

-20% Sale

€36,95 € 29,55

The Funky Trunks Trunks are comfortable to wear and suitable for every swimmer. The front ...

Compare

€ 32,95

The Funky Trunks Trunks are comfortable to wear and suitable for every swimmer. The width ...

Compare

€ 39,95

These Funky Trunks Training swim trunks for men is a popular choice among swimmers and tri...

Compare

-20% Sale

€49,95 € 39,95

The Funky Trunks swim a pity with Bone Head print. The jammers are extremely chlorine resi...

Compare

-20% Sale

€49,95 € 39,95

The Funky Trunks swim a pity with Bone Head print. The jammers are extremely chlorine resi...

Compare

-10% Sale

€46,95 € 42,25

The Funky Trunks are a pity with the Streaker print. The jammers are extremely chlorine-re...

Compare

-10% Sale

€46,95 € 42,25

The Funky Trunks are a shame with the Hugo Weave print. The jammers are extremely chlorine...

Compare

€ 49,95

These Funky Trunks Training swim jammer for men is a popular choice among swimmers and tri...

Compare

FREE SHIPPING OF €100 (GB)
SHOWROOM IN AMSTERDAM
MANY PRODUCTS IN STOCK

€ 54,95

These Funky Trunks Training swim jammer for men is a popular choice among swimmers and tri...

Compare