All products are added to your cart.
Categories
OUR GUARENTEES
30 DAYS RETURN POLICY

POST NL PICKUP POINTS

QUICK DELIVERY

SHOWROOM IN AMSTERDAM
Born Bidon
Delivery time
On stock at supplier: 1-3 workingdays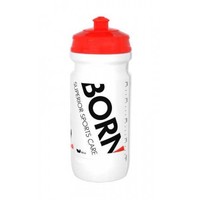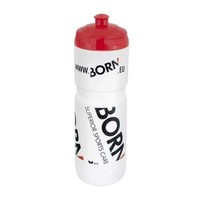 Related products
Bodyglide The Original Men (42gr)
Stick suitable for the prevention of blisters and chapped skin. Good to use when swimming in a wetsuite to counteract the unpleasant spots.'_ Smear neck, wrists and ankles with the BodyGlide Original stick for maintaining smooth skin.
Zone3 Swimming Buoy - Safety bouy
Handy safety buoy for swimming in open water. Content is 28 liters and big enough to take personal stuff. Be visible in the water !!
Tacx Y-Tool Inbus 4,5,6 mm
Met de Y-tool Inbus van Tacx heb je de meest gebruikte inbussleutels in een handige tool. De tool heeft een Inbus van 4, 5 en 6 mm en dankzij de ergonomische vormgeving draai je de schroeven met gemak weer stevig vast.
Others also bought
QWIN 100% Whey Protein (700gr)
Whey Protein accelerates recovery after training and supports muscle building. QWIN 100% Whey Protein is suitable for team, strength and endurance athletes who want to develop more muscle strength and want to recover quickly after exercise and / or traini
Buff Balaclava Microfiber Chi
<p> The Balaclava from Buff offers excellent ventilation and moisture regulation. The Polygiene treatment ensures that the fabric stays fresh for a long time. Can be worn around the neck or pulled up to the head to cover the ears for use under the helmet
PRO Timing Chip Strap
Beautiful band for attaching the time chip to the triathlon. Easy to attach around the ankle.
Muc-Off Chain Cleaner Tool
The Muc Off X-3 Dirty Chain Machine is very easy to use. Fill the top reservoir with the Muc Off Drivetrain Cleaner and pass your chain through the device. "The Drivetrain Cleaner is 100% biodegradable.