All products are added to your cart.
Categories
OUR GUARENTEES
30 DAYS RETURN POLICY

POST NL PICKUP POINTS

QUICK DELIVERY

SHOWROOM IN AMSTERDAM
Born Bidon
Delivery time
On stock at supplier: 1-3 workingdays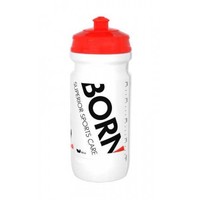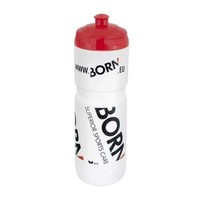 Related products
Bodyglide The Original Men (42gr)
Stick suitable for the prevention of blisters and chapped skin. Good to use when swimming in a wetsuite to counteract the unpleasant spots.'_ Smear neck, wrists and ankles with the BodyGlide Original stick for maintaining smooth skin.
Born tablet Watts and Minerals (4grX20pieces)
These BORN Watts & Minerals effervescent tablets improve your metabolism in your muscles, allowing you to put more energy during the exercise.
Enervit Sport Liquid Energiegel w/ caffeine (60ml)
Enervit Sport Liquid Gel with cafein is suitable during maximum exercise because it is easily absorbed in a few minutes. Thanks to the handy resealable cheerpack, the product can also be drunk with small sips.
Others also bought
Dare2Tri Challenge4Speed ​​Women wetsuit
A wetsuit like no other exists; one that - in crucial places such as the shoulders, back and arms - feels like a second skin .. Lined with Glideskin material, the 4Speed ​​wetsuit is the easiest suit available on the market to pull out.
Born Protect Oil (150ml)
Born Protect Oil forms a water-repellent, protective film on your skin. The body heat is isolated so that you do not cool down. Rain and cold do not stand a chance.
ROKA Classic Foam Pull Buoy
he Pull Buoy provides positive buoyancy, lifting the legs and midsection and reducing the need to kick. For many swimmers who haven't developed a strong kick or developed proper technique, the Pull Buoy is an indispensable training tool that allows them t
Dare2Tri Trisuit Kids
Trisuits for children. For the youngest triathletes who want to perform and have fun.