All products are added to your cart.
Categories
OUR GUARENTEES
30 DAYS RETURN POLICY

POST NL PICKUP POINTS

QUICK DELIVERY

SHOWROOM IN AMSTERDAM
AthleteSportsWorld Bidon 750ml
Delivery time
Pre-order. Levertijd op navraag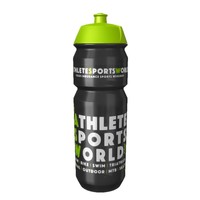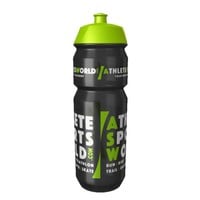 Related products
SIS Go Isotonic Energy Gel (60ml)
SIS Go Isotonic energy gel is isotonic gel formula that provides more energy and better moisture absorption. No sweet taste and no water needed for intake. Very popular gel that falls well on the stomach with many athletes.
SIS Go Energiegel + Cafeine - 60ml
GO + Caffeine is a ready-to-use fast-absorbing energy gel with the same unique properties as the GO Gel, but with the addition of caffeine and anti-oxidants for the ultimate energy boost. Recommended for long tours or if you need a mental boost.
Athlight LED Safety Light (2 lampjes)
AthLights™ are the smallest lights for runners or bikers currently on the market. Their small size and 1/3 oz. weight allow you to wear them without feeling them during training, unlike bulky competing products.
Others also bought
High5 ZERO Hydration Electrolyte Beverage (20 tabs)
The High 5 Zero Active Hydration Drink is the electrolytic sports drink that contains no calories. Only 1.4 kcal per 100ml. This sports drink is ideal if you want to absorb moisture without the intake of calories.In a tube is 20 tabs of 4 gr.
Powerbar Electrolyte Tabs (10 tabs)
The Powerbar Electrolytes Tabs are the ideal tablets that you dissolve to a (practically) zero calorie sports drink that provides the body with the 5 most important electrolytes in the same proportion as is lost through sweating. 'In a tube there are 10 t
BYE! Endurance Energy bar (40gr)
The BYE! Endurance Bar is made with oatmeal flakes as base, this combined with real fruit with added chia seeds, Quinoa & wheat germ.
Clifbar Energy bar - 68 grams - BOX (12 pieces)
Clif Bar is a great tasting energy bar made with a blend of organic oatmeal and healthy ingredients for long-lasting energy. Clif Bar is the original energy bar made with a nutritious mix of 70% organic ingredients.
Tags