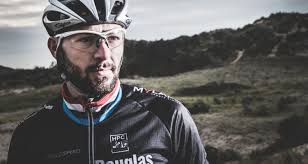 Mohamad Maso has a dream, an Olympic dream. To realize that dream, the triathlete has fled Syria. Every night he falls asleep with the same thought: participation in Tokyo during the 2020 Olympic Games. "I don't care for the Netherlands or Syria." - Transition March 2016
AthleteSportsWorld.com supports this beautiful athlete. He currently lives in Hanover (Germany) where he has recently received a residence permit.
We support him with sports nutrition, among other things.
View various media items about Maso here.
Transition - Mohamad Maso takes a win in Heereveen