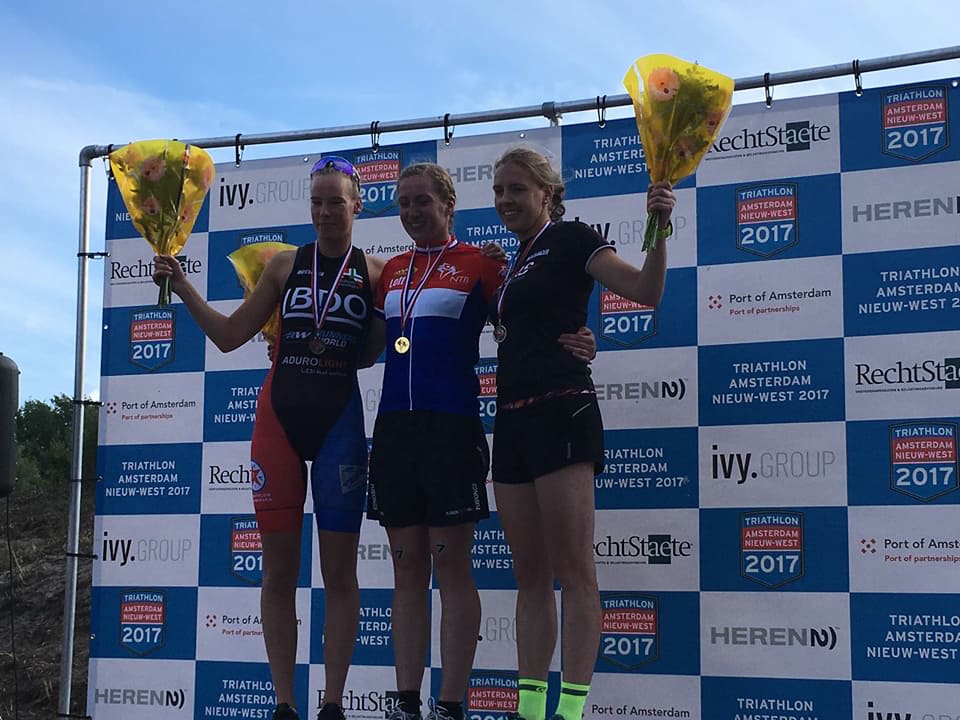 Every day 26km up and down to school, three or four times a week water poloing and running on the gunfire. Jony has been doing triathlon since she was in high school.
But only after she had trained for the batavierenrace during her student days, she signed up for her first triathlon. It was immediately a success and more races followed. Nevertheless, the bike was churned every winter in the barn and water polo was mainly played. Three years ago she decided to stop water polo to really learn how to swim and to get further ahead of the water. This resulted in two silver medals at the NK OD.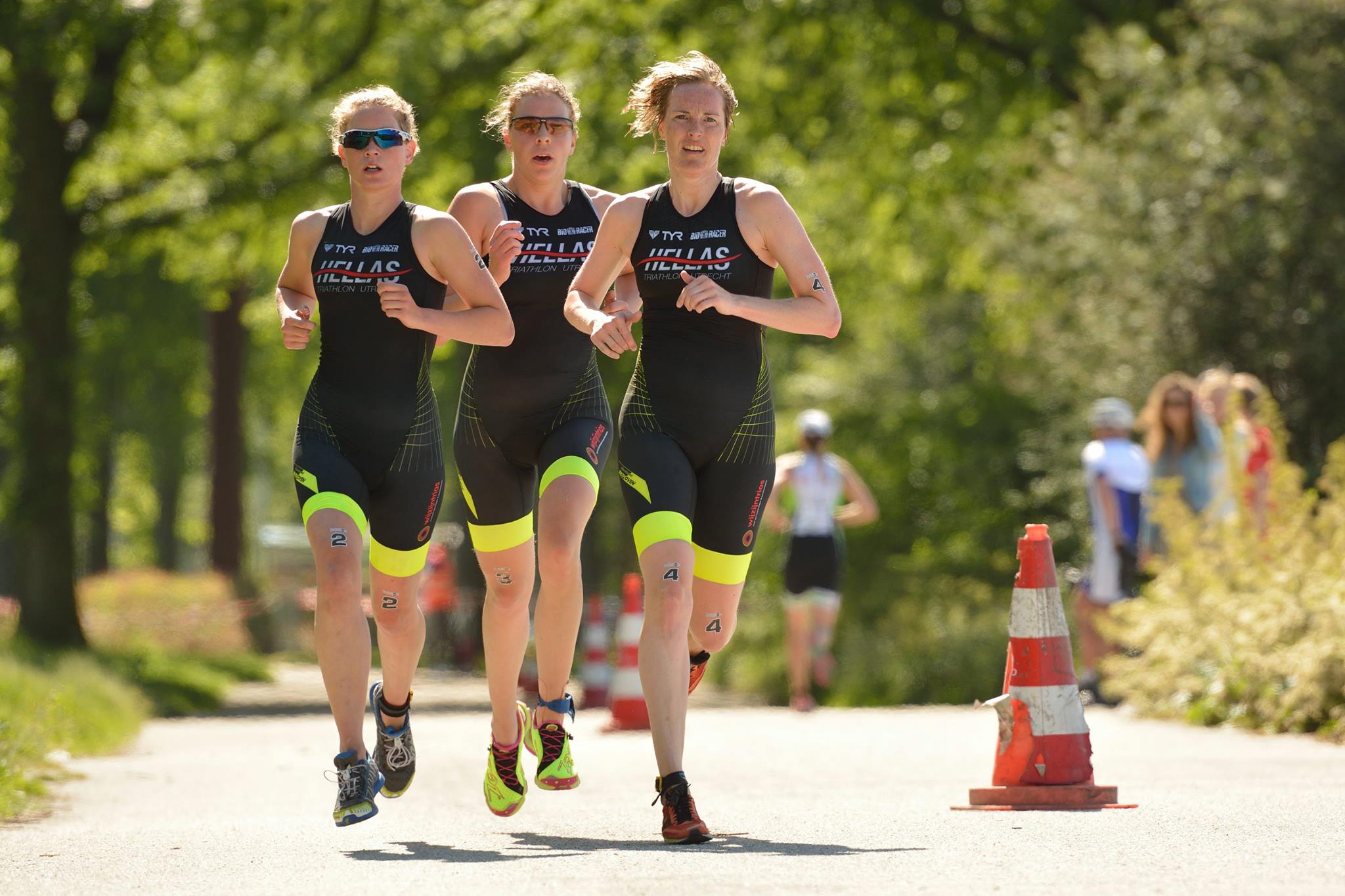 Currently, Jony is enjoying a lot of fun competing in the Team League Eredivisie matches, where she already won four national championships with Hellas (and teammate of Channah ). Since last season they launch occasional ETU highlighted by a 15 th place in Holten and 9th place in Weert . Occasionally there is a trip to Germany for the Bundesliga or France for the Grand Prix duathlon.
In the run-up to the Run Run run in Spijkenisse, Jony was followed by several students from the Dutch Film Academy. They made a nice document from Jony ..