Put your performance first.
DYNAMIC PERFORMANCE MONITORING
Get more insight about how your body is responding to training. TrackVO2 max,recovery time,training load,training load focus and more.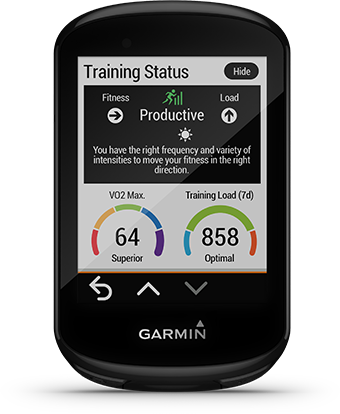 TRAINING STATUS
How effective is your training? Automatically evaluate your recent exercise history and performance indicators to see if youre training productively, peaking or overreaching.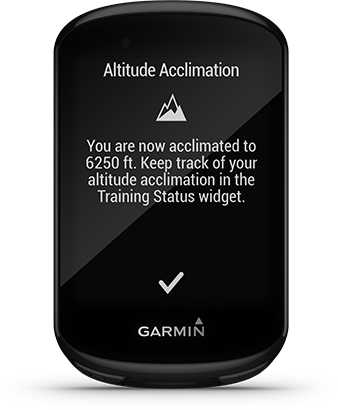 HEAT AND ALTITUDE ACCLIMATION
Prepare yourself for any environment. See how your body is holding up in different environments with heat and altitude acclimation1.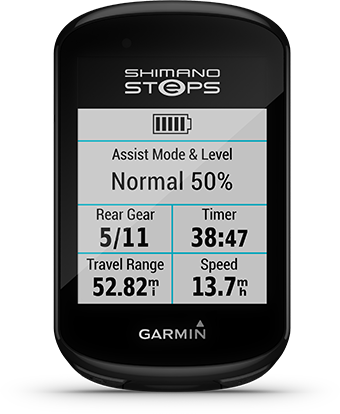 SHIMANO STEPS EBIKE SYSTEM COMPATIBLE
View a dedicated eBike status screen, data fields and support for system status and warning messages. Even see assist level, gear position, battery life and more during a ride.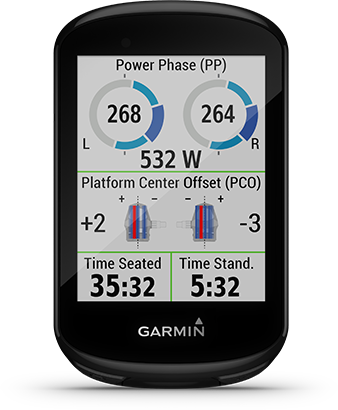 CYCLING DYNAMICS
Take advantage ofadvanced cycling metricsdesigned to give insight into how your performance changes based on variable conditions such as position, bike setup, ride duration and more.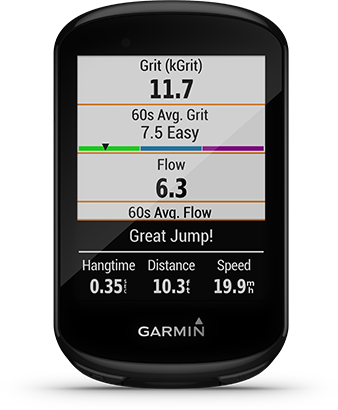 MTB DYNAMICS
Track the epic details of every ride with new mountain biking metrics such as jump count, jump distance and hang time.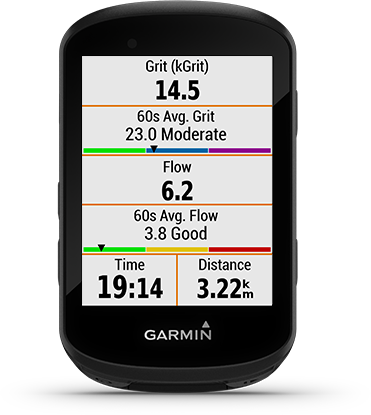 GRIT AND FLOW
Grit rates the difficulty of a ride using GPS, elevation and other data. Flow measures how smoothly you descend a trail so you have a score to beat next time.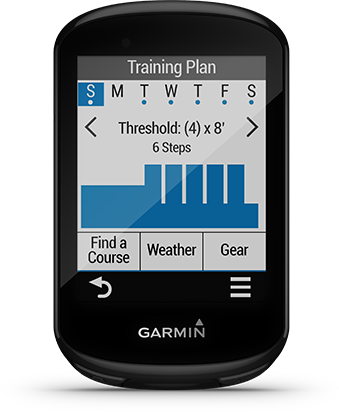 ADVANCED WORKOUTS
Sync workouts from TrainingPeaksand our online community, Garmin Connect, right to your Edge device. View your upcoming training, and launch into the relevant workout seamlessly.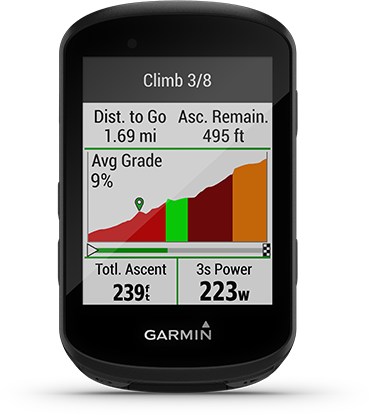 CLIMBPRO FEATURE
Automatically see the remaining ascent and grade when youre climbing while following a route or course. This helps you gauge your effort and see how much you have left to suffer.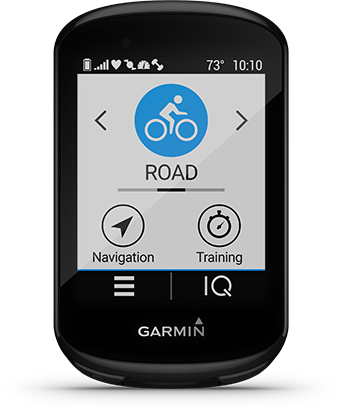 EXTENDED BATTERY LIFE
Edge 830 will get up to 20 hours of battery life while using GPS and up to 40 hours when used with the optionalGarmin Chargepower pack or in battery saver mode.
Put your performance first.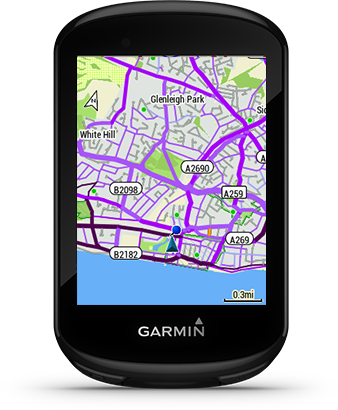 GARMIN CYCLE MAP
Ride with preloaded maps that provide information about elevation data and points of interest and allow you to search for addresses.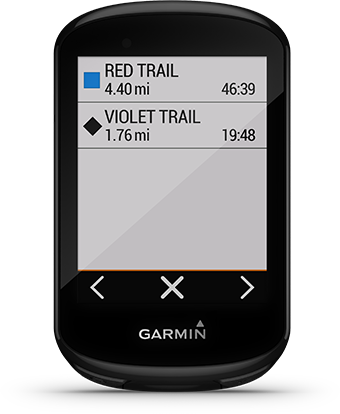 MTB DYNAMICS
Track the details of every ride with mountain biking metrics plus specialised grit and flow measurements that rate trail difficulty and how smoothly you descend, giving you a score to beat next time.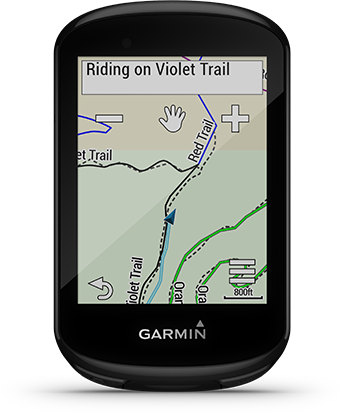 FORKSIGHT MODE
When using the Trailforks app, this mode automatically displays upcoming forks in the trail and gives you context by showing where you are within a trail network.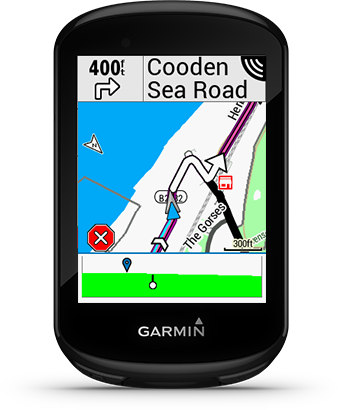 TURN-BY-TURN NAVIGATION
Never get lost with turn-by-turn directions and alerts that notify you of upcoming turns.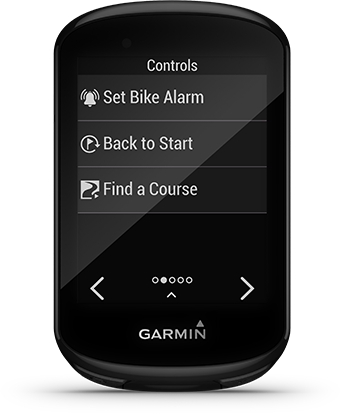 BACK TO START
Edge 830 is smart enough to guide you back to the route or back to start if you deviate from it or decide to head home early.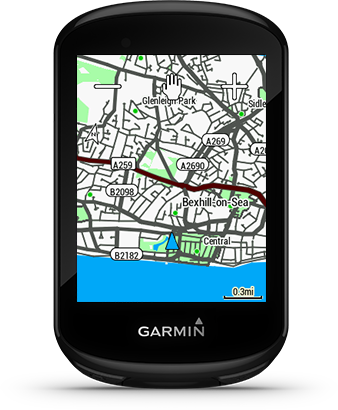 ROUTE CALCULATION
Spend more time riding and less time waiting around with route calculation speeds that are twice as fast as previous models.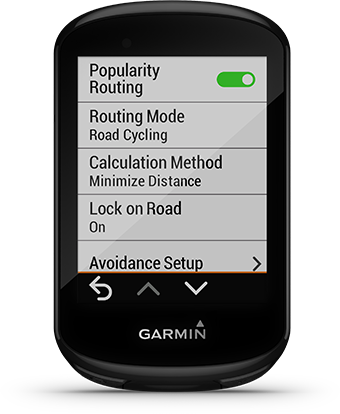 TRENDLINE POPULARITY ROUTING
Using the billions of kilometres of ride data that cyclists have uploaded, Edge 830 can find the best route choosing from roads (and trails) most traveled.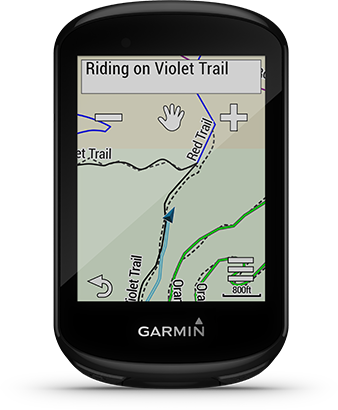 TOUCHSCREEN
Use the bright, responsive touchscreen to create new rides and courses right on the Edge device.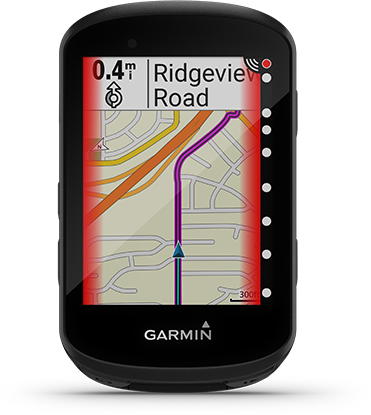 VARIA COMPATIBILITY
Pair the Edge 830 with ourVaria rearview radar and lightsso you can easily see and be seen.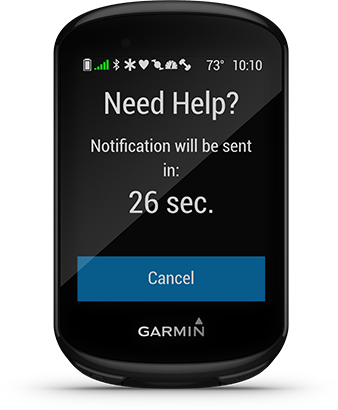 INCIDENT DETECTION
This Edge automatically sends your location to preloaded emergency contacts if it detects an incident2.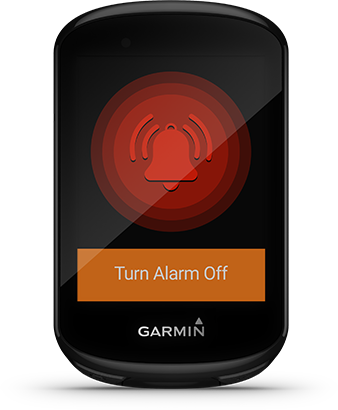 BIKE ALARM
The PIN-protected bike alarm will notify you on your smartphone3if your bike is moved while youre inside getting water or making a pit stop.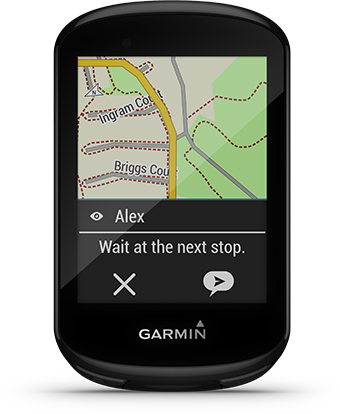 GROUP MESSAGING
Stay in touch3with your riding crew when you get separated from the pack.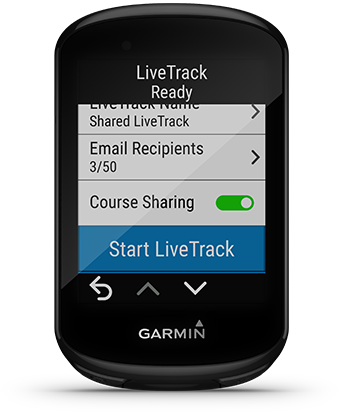 LIVETRACK
Use LiveTrack to let friends and family follow your real-time location3and even view your entire preplanned course. Rest assured that your loved ones know exactly where youre riding.
Wherever you go, stay connected.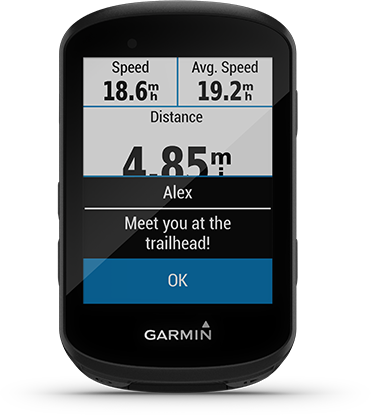 SMART NOTIFICATIONS
Receive emails, texts and alerts right on your Edge, when paired with acompatible smartphone.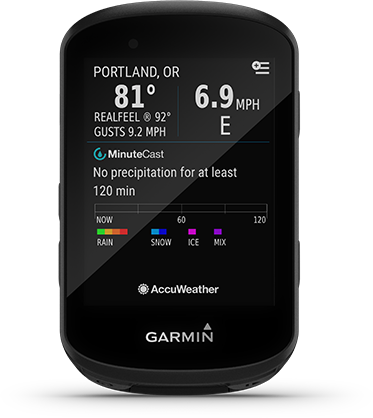 CONNECT IQ
Download custom data fields, and get apps and widgets from ourConnect IQ Store.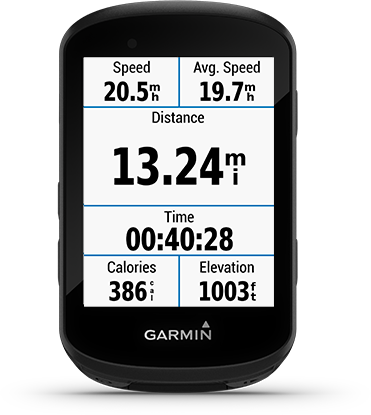 SYNC WITH GARMIN CONNECT
TheGarmin Connect appis home to a thrivingonline communitywhere people on the go can connect and compete and even share their triumphs via social media.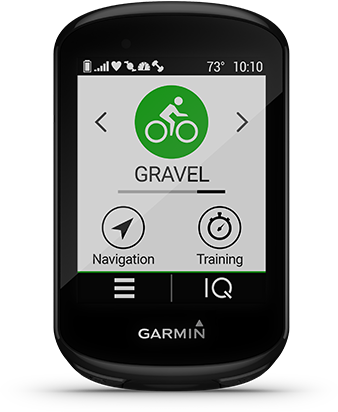 AUTOMATIC SETUP
Be ready to ride in moments, instead of wasting time configuring settings. Get prepopulated custom ride profiles based on your previous Edge, ride types or your sensors.
The different price ranges of Wetsuits
If you look at a new wetsuit, it is important to determine your budget. At ASW we sell wetsuits from € 180 to more than € 600. That is why we always have a suitable wetsuit within your budget. Are you going for a good performance in a triathlon? Then choose a wetsuit from the middle class. Do you swim in open water recreational? Then choose the entry class. And are you a top athlete? Then we have wetsuits from the top class in front of you. Ask the Staff of ASW for advice. We are happy to help you.
What do I need for my first triathlon?
Start je binnenkort je eerste triatlon? Dan lees je in deze blogpost wat je allemaal nodig hebt. Zo lees je over trisuits, wetsuits en sportvoeding. Toch nog vragen? Laat het ons weten.
The top five products for female athletes according to Lotte
Lotte is a very experienced athlete and one of the colleagues at ASW. She trains daily and takes part in races. In this blog she describes her top 5 products especially for women. In this blog, read her preference Powerbar Electrolytes, a Tacx indoor trainer, socks, protein shakes and a massage conjunction.