Marleen Honkoop (NLD)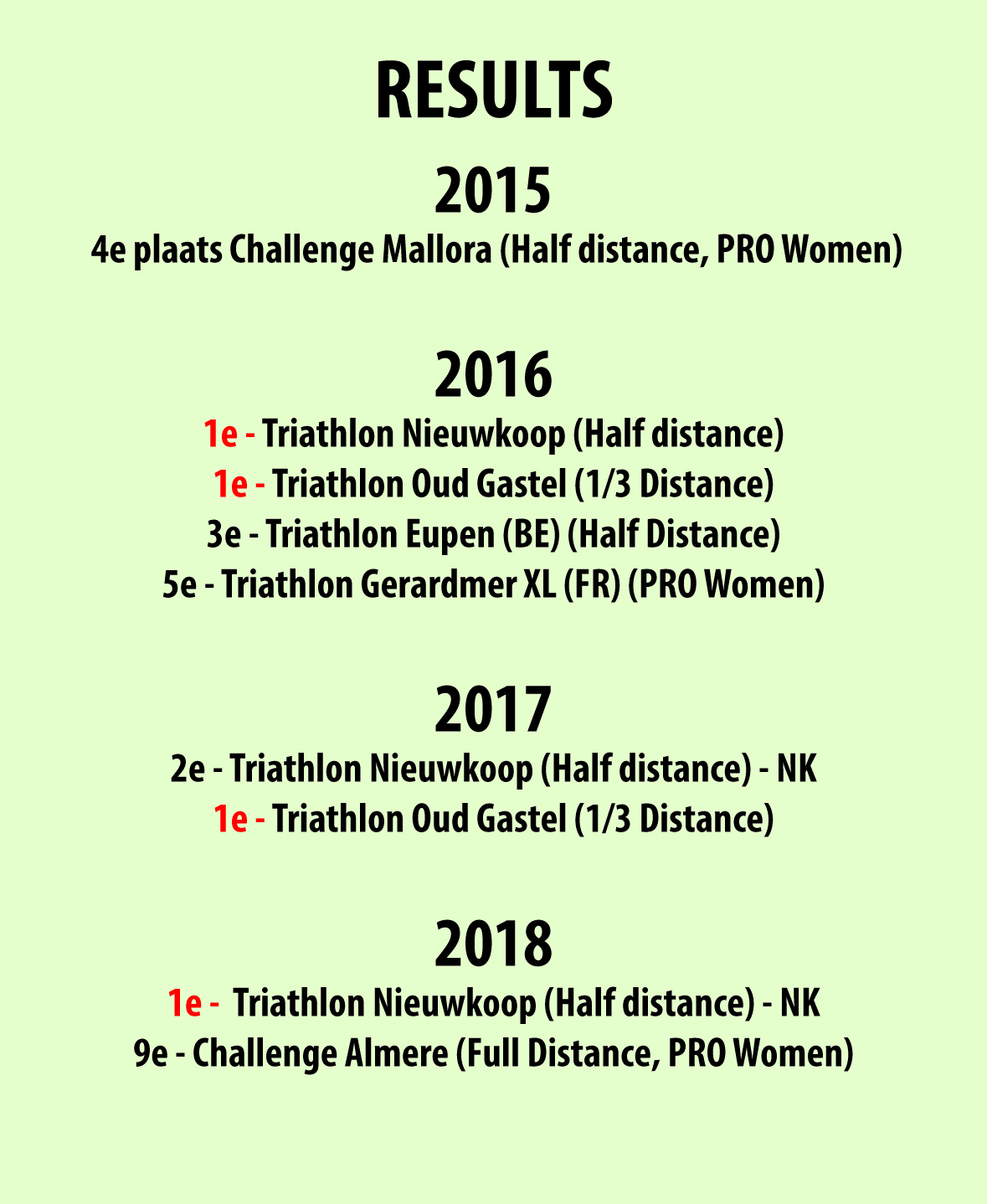 Marleen started running in 2010 and came into contact with a number of regional triathletes two years later during an injury period, with whom she went swimming and cycling. This variety in training liked her and participation in her first (Sprint) Triathlon in 2012 was rewarded with a first place. That tasted like more and past few years she developed led by trainer Addy Rider further. From 2016 she finally closed at the Dutch top with a profit in various Dutch competitions and top 10 results internationally.

After a second place at the NK Half Triathlon in 2017, Marleen in 2018 became Dutch Half Triathlon champion at the Triathlon in Nieuwkoop and debuted throughout the triathlon in Almere (Challenge Almere-Amsterdam) at a time of 9.51 am.
In addition to training, Marleen works as a social worker in a mental health care team in Rotterdam.